This section contains combined logs for all orders imported from eBay.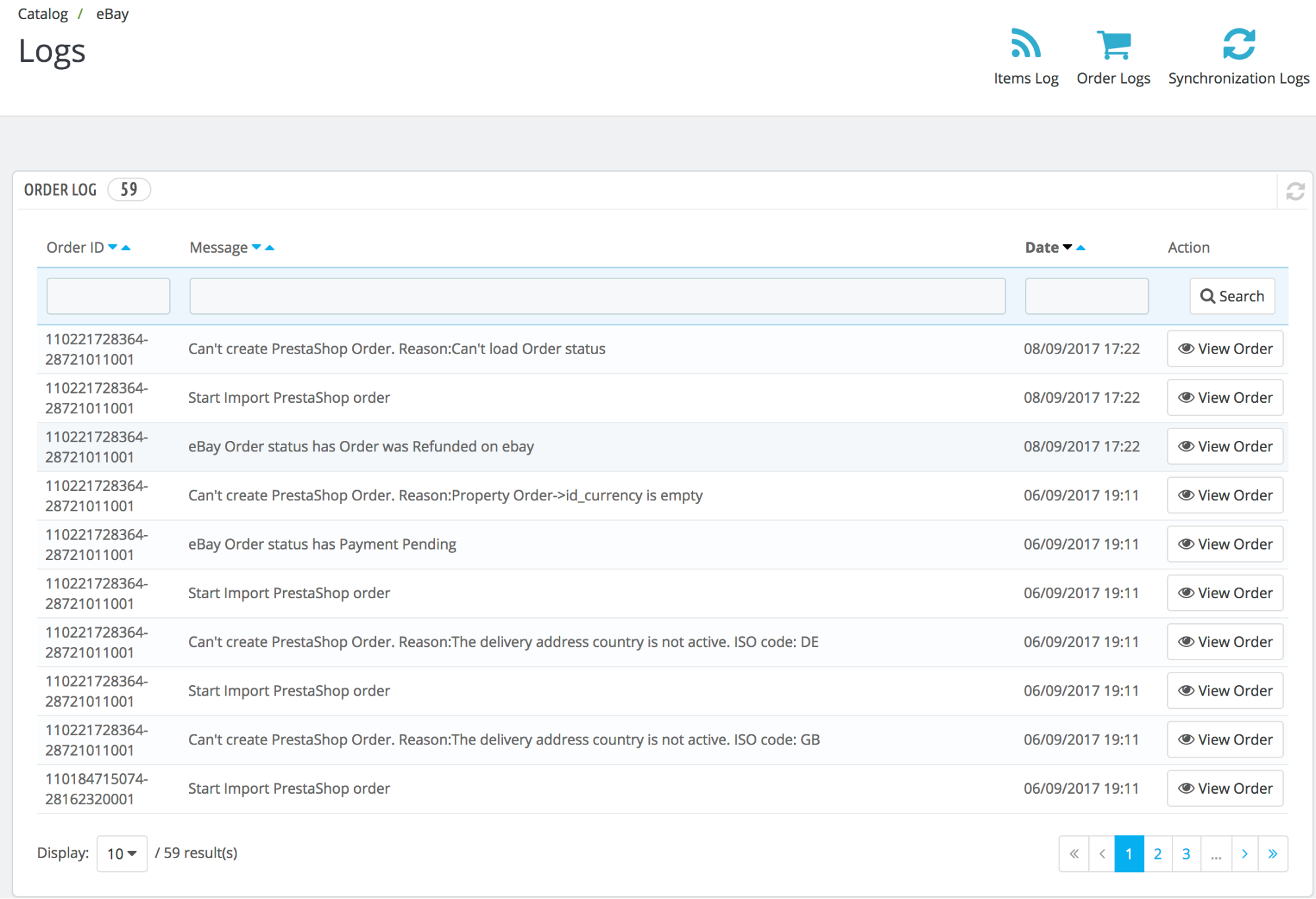 Log for every individual ebay order located under "Catalog—>ebay—>Orders—>Single Order" at the bottom right corner on order details page.
If you want to get a better understanding of events happens across all ebay orders this section is a good place.