PrestaShop eBay Integration manual
Importing ebay listings
For start import, ebay listings please open page "Catalog—>ebay—>ebay Listings" and click a button "Download eBay Listings".
On the next page, you will need to select one of your ebay accounts from which you want to import ebay listings.

After that please click on "Start Download" button.
In the next screen, you will see a process of obtaining your ebay listings and importing it into PrestaBay DB.
NB! This module can't create a PrestaShop product from ebay Listings. Please take a look at our PrestaBay Import module that can do this job for you.

During importing process module will check for existing ebay listings and for having corresponding products in PrestaShop and PrestaBay.
Module import inside Ebay Listings only items that do not currently connected inside "Selling Lists".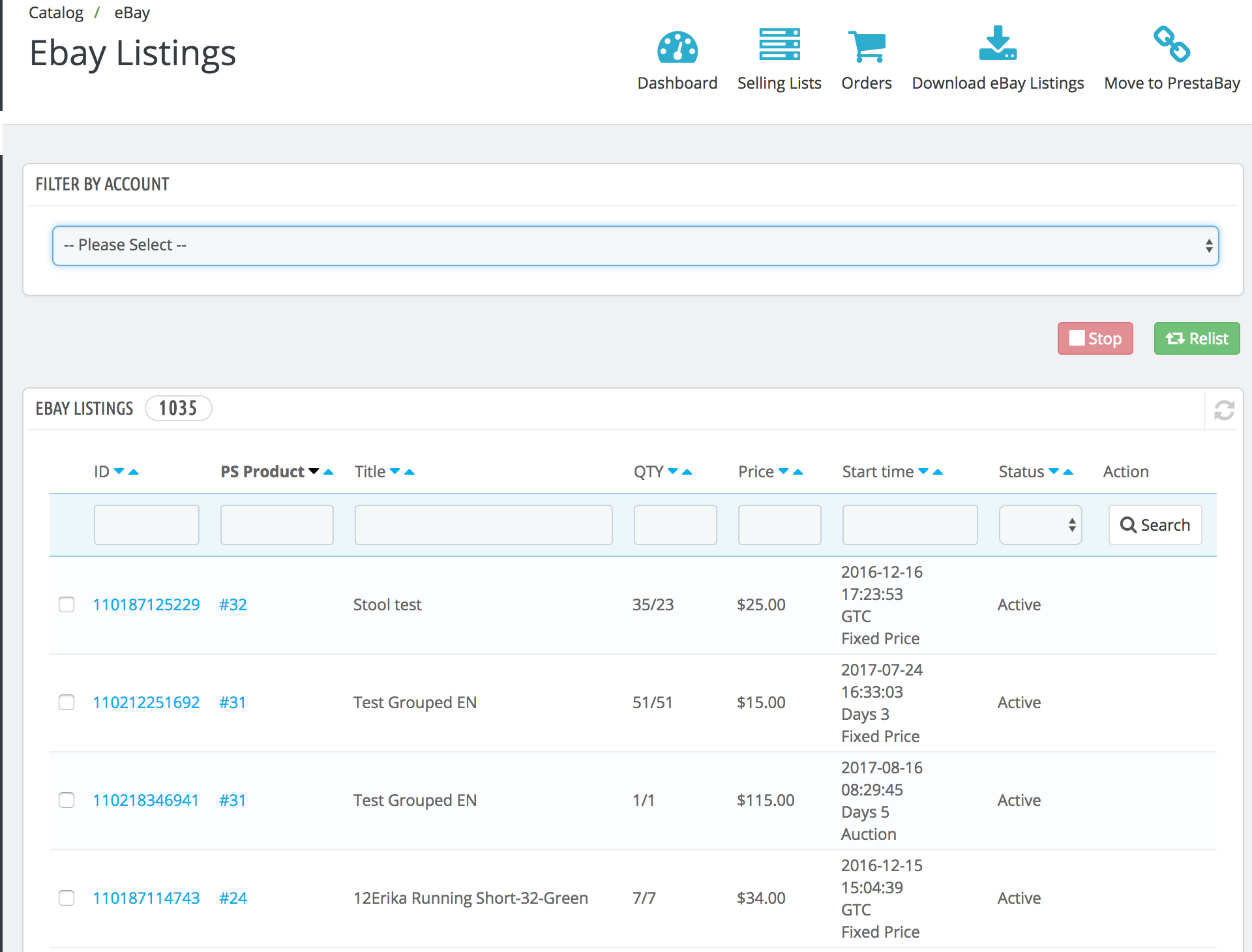 When module looks for connected PrestaShop products it's first trying to matching by ebay item SKU to PrestaShop product Reference. If there no match found then it's trying to find corresponding products by match titles.