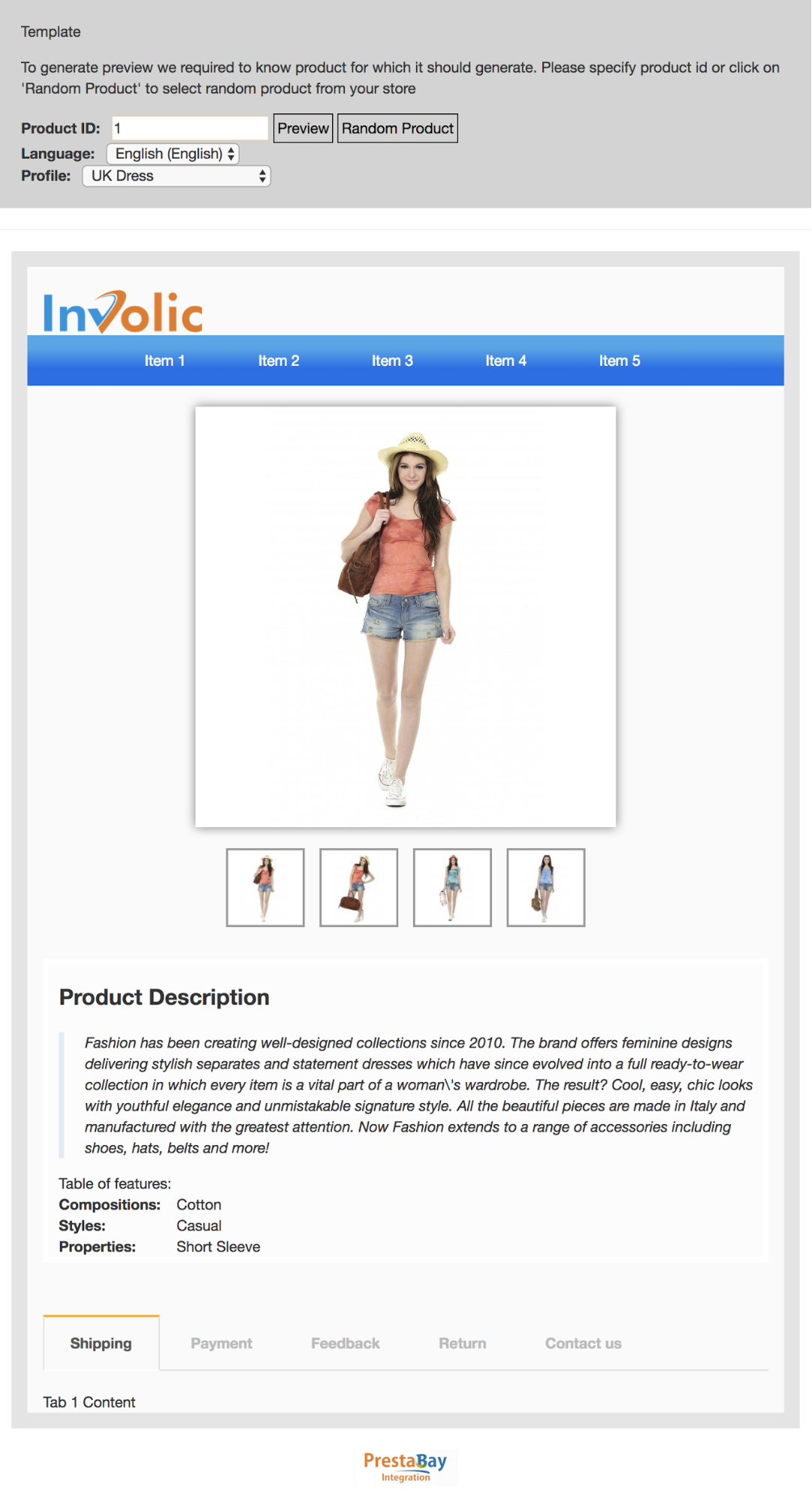 This possible with the "Preview" feature of the "Description template".
In order to show preview please click the "Preview" button from "Edit Description Template". It's also possible to access "Preview" from the list of "Description Templates".
After click on the "Preview" button, you will see a description template generated with a random product from your PrestaShop store.
You can change the product by passing its ID into field Product ID.
Please notice that description content can be different depending on the selected language. You can choose a language from the drop-down box "Language".
For generating preview you also need to select "Selling Profile" where it should be used. Data from Selling Profile are used for generating template content (chosen image size)