PrestaShop eBay Integration manual
Create New Description Template
To creating a new "Description Template" navigate throw the PrestaShop backend menu "Catalog—>eBay—>Selling Profiles—>Description Templates" and then press on button "New Description Template".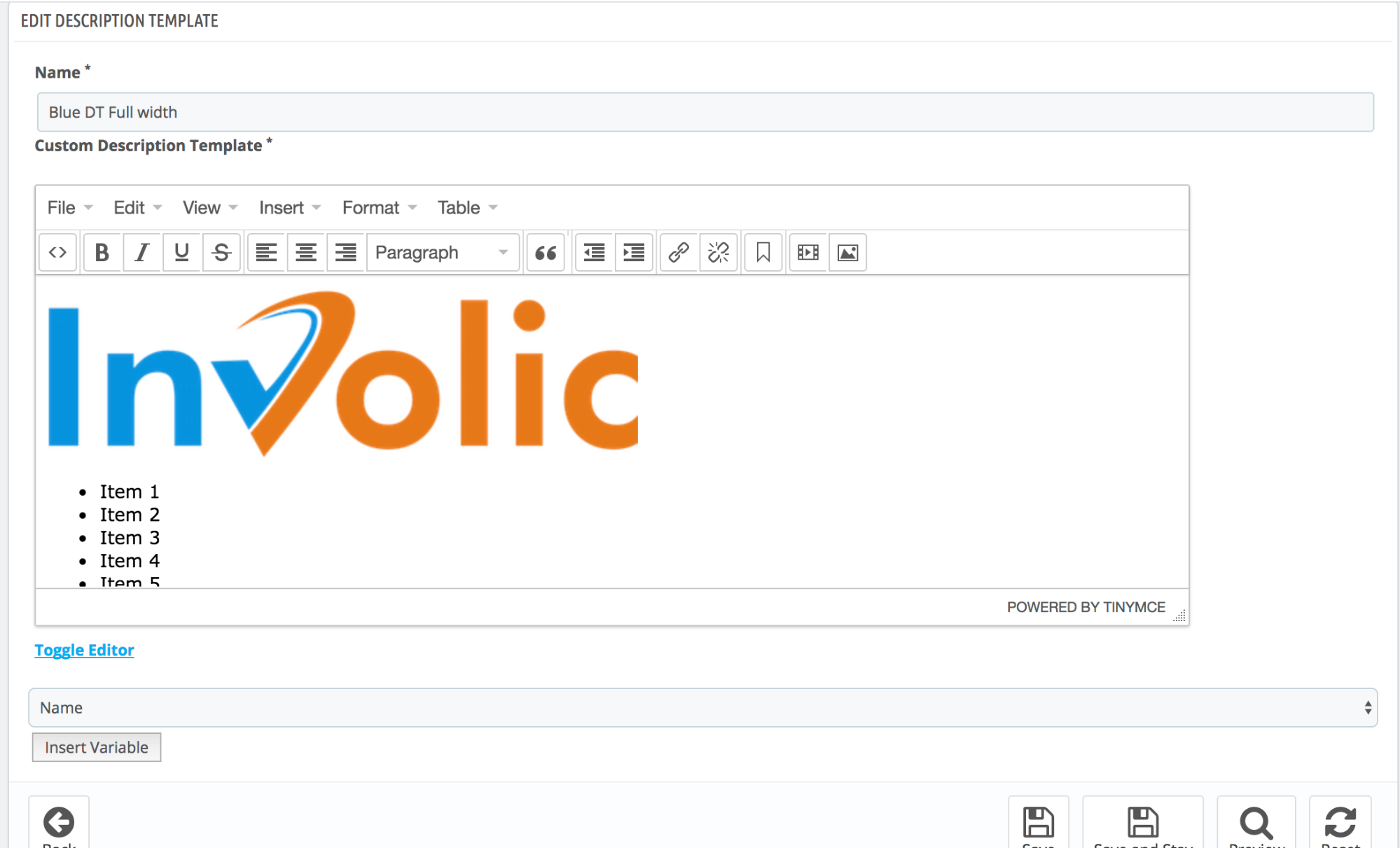 Name – internal name of the description template. Used to the represent template in Selling Profile
Custom Description Template – text area contains a description code that module transfer to ebay. Could contain HTML or shown as visual template representation
Toggle Editor – the button that activates/deactivates visual editor mode for a custom template. With the disabled editor, you have more flexibility to customize descriptions according to your needs. However, this mode required HTML knowledge.
Insert Variable – drop-down box with a list of predefined variables. Every variable replaced with corresponding data from the PrestaShop product. To get more information about "Variables" please take a look at the corresponding part of the manual.
Preview – generate a preview of a random product in PrestaShop store. This allows you to understand how an item will look like on ebay without actually sending it to ebay.
NB! In Visual mode, template could be shown incorrectly. Most of the external styles not shown. And also visual editor could remove part of the template. If you are using complex templates for ebay please avoid use Visual mode.