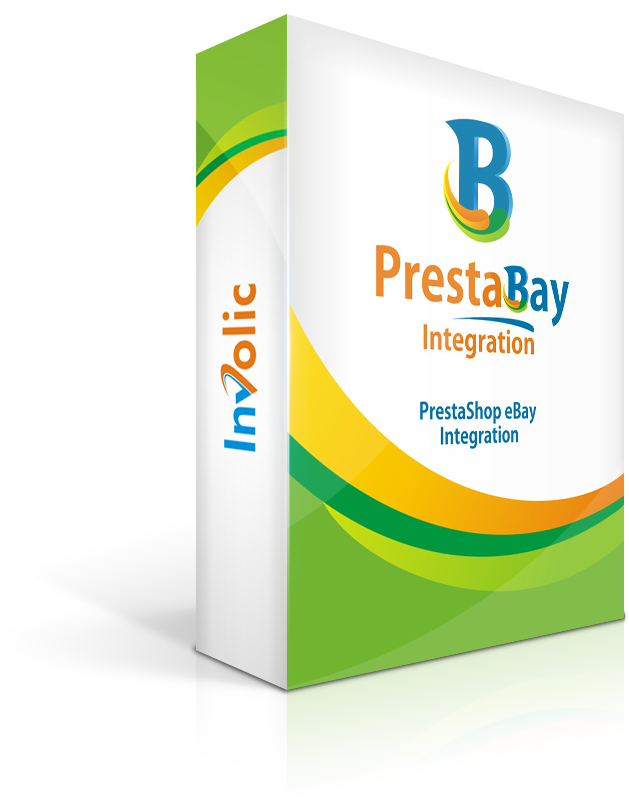 PrestaShop eBay
Integration
Connect your PrestaShop store with eBay. Manage all your inventory in one place. Save your time by controlling eBay Listing through PrestaShop.
Products Export
Stock Level Synchronization
eBay Store support
Flash Actions
Order Imports
Multiple eBay accounts
22 eBay Marketplaces
Technical Support
Description
PrestaBay - eBay Integration Module allow add, remove or update multiple products on eBay site. Using this module, you can create special profiles to convert product from PrestaShop to eBay Items. The module allows easy manage your eBay items using PrestaShop administration panel.
Easy install, easy to use. Multiple eBay accounts support. Testing and Live environment. Test on eBay sandbox, before sends item lives. This module recommended for all PrestaShop store owners who sell or interested in the sale of products on eBay using easy listing management. Save your time and money by controlling eBay Listing through PrestaShop.
Features List
List Item
Allow creating Auction and Fixed Price Listings on ebay from PrestaShop products.
Synchronization
Support Stock Level Synchronization, Auto-stop, and Auto-Relist possibility.
Order Import
Downloads ebay orders and import it into PrestaShop. Synchronize Order Status in both places.
Flash Actions
Send 1000 items to ebay in less that 10 minutes. Large Merchant Services allows to send very large amounts of inventory to the eBay site
eBay Store
Provide support for ebay store. You can send item into specific store category
Technical Support
We take care to our product and help the customer if they have difficulty with its usage.
22 Marketplaces
You can list item into any of 22 supported ebay Marketplaces.
Multiple ebay accounts
The module supports multiple ebay accounts.
Multi-languages
Send Item to marketplace correct language. Create multi-language description.
Variation Listings
Send Product with combination as Variation Listings.
Product Photo
Built-in Gallery in Description, Variation Images, Super-Size image — all support in module.
Product Identify
Have full support of eBay Item Identify. Send EAN/UPC code, or indicate that item does not need it.
Description Templates
Create Advanced description template for your ebay listing.
Shipping Templates
Send delivery price based on PrestaShop Product price or weight.
Price Templates
Advanced pricing logic for eBay Items based on date in your PrestaShop Product.
Business Policy
Include support for ebay Business Policy feature.
Active Content Compatible
Fully compatible with ebay Active Content policy.
Localization
Module interface translated in 5 languages.
Flash Actions
Ultra fast export PrestaShop catalog to ebay
Full revise of all active ebay listings
Quick revise active inventory to update Price & QTY
Ultra fast Relist all listings
End all listings (in case you need it)
Work asynchronously, 500 products send in less that 5 minutes
Flash Dashboard with statistic
Detailed log of all operations
Easy menu access for flash operations in all places
Good integration with third-party tools and modules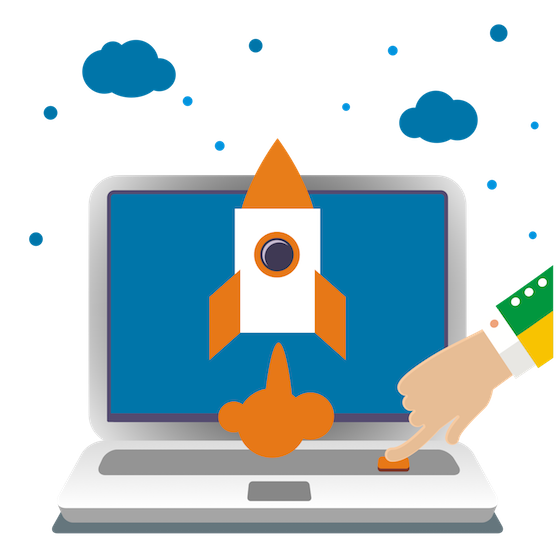 Pricing
* Exceed cost 2€ for every additional 1.000€ on top of allowed monthly sales volume. If you exceed your monthly sales volume, additional payment will be needed.
** Monthly price calculated as average subscription cost for a month. Subscription billed yearly.
Common
Questions and Answers
What type of ebay account I should have?
Where can I find a manual for the module?
Does there any special requirements for hosting?
What our
Clients

say:

I'm saving a lot of time using this module. It's simple and fast. I can relist my product that ended on ebay faster.

It saves a huge amount of time in synchronizing inventory between PrestaShop and eBay. It also saves a huge amount of time in creating new listings in eBay by using existing listings in PrestaShop.

Great works mostly as should. wish it synced both ways correctly. wish the lists would auto populate items into selling lists that are category selected.

Plugin très pratique cela vaut le cout de payer pour un logiciel qui fonctionne

Professional service and great product

SUPER! Best module ever, fast and easy to use and upgrade. Thanks :)

The module just works amazingly well – compared to the official module this is light years ahead!!

The after sale service is always fast and efficient. The module is very complete and allows to manage products one by one or in bulk unlike the native Prestashop module which is not flexible at all. Very satisfied with Prestabay!

We have been using the Prestabay module with success since the first version. It is a mature tool/solution for managing your eBay listings. A couple of times we needed help which was offered fast and efficiently. A big thank you to the Involic/Prestabay team! An excellent module doing well what it is supposed to do. Friendly and efficient support and a reasonable price, unlike some other fee sharks out there! I strongly recommend it.

Excellent value for money ! If you want to synchronize your prestashop catalog with ebay, this solution is for you ! It could be easyer to use, but all "export management system" requires a setup time. I have tested some other solution. This is one of the best one. The price is very competitive and the module is complete and working well. I recommend this module, if you are not convinced, you can request a trial period. Best module features: – support a lot of ebay markeplaces (ebay.fr, ebay.de, ebay.com etc) – the support is very competent & available – the module is frequently updated – includes a template manager (you can edit your template online, I can edit myself without any HTLM special knowledge) – Includes a clickable image gallery for your product description (amazing stuff !!!)

Really a great product! The best way to sell on ebay also maintaining inventory management. Also good care, I made two requests for configuration problems have been resolved very quickly and successfully. I'm really happy with purchase.
Latest Changes
What's new in Version 3.0.0 (Jan 28th 2019)
Full list of changes
New

Add "Price Mode" into list of all available Price Templates

New

Added possibility to use different price option for price templates

New

Get attributes for Wizard Attributes Pro module

New

Add meta tags into available PrestaBay variables

New

Add Polish translation to module (thank you Radosław Koziołek)

New

Add Blacklist functionality with marketplace filter (stop product/manufactures from sending to ebay)

New

Add variable [product_attachments] that will generate list of all available product attachments

New

Variables related to product shipping [product_shipping_width][product_shipping_height][product_shipping_depth][product_shipping_weight]

New

Add Manufacturer and Supplier modes into Selling List

New

Add support for order guest checkout (option should be active in PrestaShop)

New

Allow download HTML template for description template

New

Show ebay order information inside PrestaShop order (if this is ebay order)

New

Allow get list of ebay jobs and cancel it if possible

New

Business Policy. Retrieve and show list of all available business policy for select ebay account and marketplace

New

Possibility to remove selected policy if it not used

New

Business Policy Shipping Templates, interface to creation and selection inside Selling Profile

New

Show SKU inside PrestaShop Order Item view page

New

Add other modules promotion block

New

Adding Shipping Mapping interface for correctly handle ebay shipping import into PrestaShop

New

Adding Price Smart Rounding option for change ebay price to x.x9 or x.99

New

Hidden system tab for synchronization that allows run individual sync task directly

New

Schedule Listing time Templates, allows define time when item should be send to ebay

New

Add variable [ebay_id] available only during 'Revise' operation

New

Fulfillment Order synchronization status integrated with third-party tools

New

Critical Logs from synchronization, actions, order import, background jobs separated and showed on dashboard

New

Show configuration button on module page

New

Automatically delete items from Selling List that connected to removed Products and attributes in PrestaShop

Fix

Description Template: Feature Tag inserted without started "["

Fix

Item price and QTY value after ebay action inside Selling List Ajax page

Fix

Add "Save" button for ebay tab in Product page for PrestaShop 1.7

Fix

Incorrect HTML and quotes escaping in some messages and translations

Fix

Wrong ajax request while sending or revising an item from a selling list when using wholesale (cost) price

Fix

Translation in ajax response messages while sending or revising an item from a selling list

Enh

If available set ebay user registration address as billing address

Fix

Duplicate "Selling List" create additional empty Selling List

Fix

Https url issue for product image

Enh

Remove strict attribute = 0 restriction for product list query in appends products grid

Fix

Correct return 'original price' for variations items

Enh

Add new tag [product_combinations_all]. Return list of all attributes options for product

Enh

Separate normal item finding by non-active item connection (refactoring)

Fix

Add fallback to default product title for ebay listing

Fix

problem with trim email for ebay orders

Fix

Post update ebay order price, could be relevant for some customers with order price errors

Fix

Drop-down after ajax loading in angular

Enh

Add protection from accidentally item stop on automatic synchronization

Fix

Shipping discount profiles returned based on selected marketplace

Fix

Ebay auctions should be stopped when PS product QTY = 0

Enh

When Relist of item not possible due to time (60 days term), make item 'Not Active' so it could be Listed automatically

Enh

Show current ebay time in advanced variables list

Fix

Convert currency for wholesale price

Enh

Add support for multiple features module

Enh

Add "Cron settings" help into Synchronization page

Enh

Show account and account filter on ebay orders page

Enh

Automatically solve ebay error more that 3000 items returned

Fix

'Item Condition' is selected in Category Mapping during edit, also mark it as 'Required' Option

Enh

Add asset_version to avoid js/css caching on version update

Fix

Exclude variation attributes feature remove all other combinations

Fix

PrestaShop 1.7.4 show error in grid due to wrong count usage

Enh

Re-adding same product with combinations into selling list, add only new combinations

Enh

Allow insert "Not Active" products into Selling List with Category mode

Enh

Changes tabs in Selling Profile for better visibility of Business Policy

Enh

Use vuejs for sync settings page

Enh

Allow disable ebay account, disabled account excluded from synchronization and from all actions

Enh

Show Ebay Plus icon (DE) on order list page for PrestaBay

Enh

Pass Return Policy together with relist request (ebay.de requirements for correctly relist)

Fix

During revise removing variation attributes with 0 price, pass fallback price (total price, or very bit number)

Fix

Ebay store link inside Selling Profile

Enh

Optimize Dashboard to load grid/block via ajax

Enh

Stop item when relist/end operation finished with error connected to unknown or missed item

Enh

Update cron job to a new system working on PrestaShop 1.7

Enh

Advanced Cron Jobs (separate order import and rest of synchronization)
All previus module changes you can find on Change Log