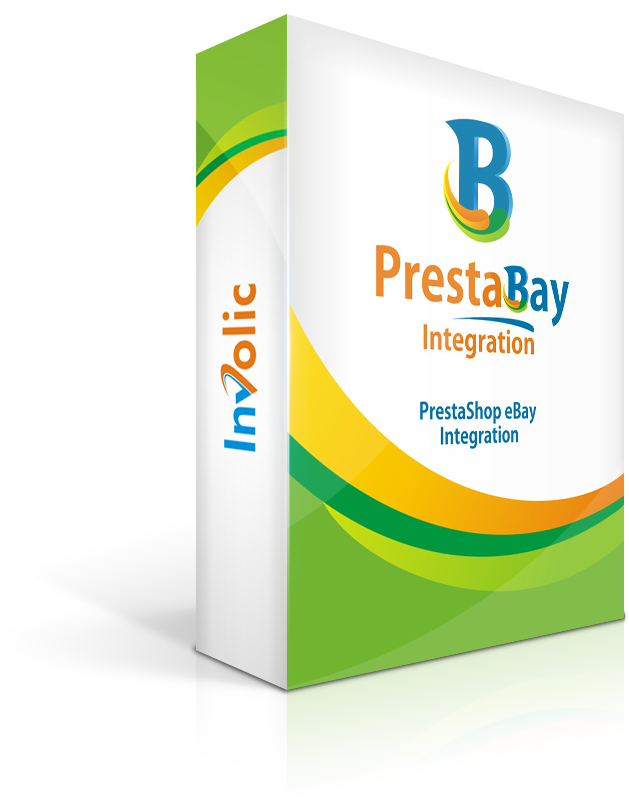 PrestaShop eBay
Integrazione
Collega il tuo negozio PrestaShop con eBay. Gestire tutto l' inventario in un unico luogo. Risparmia il tuo tempo controllando eBay Listing tramite PrestaShop.
Prodotti Esportazione
Sincronizzazione del livello di stock
Supporto eBay Store
Azione flash
Ordine importazioni
Conti eBay multipli
22 eBay Marketplace
Supporto tecnico
Descrizione
PrestaBay - modulo di integrazione eBay Modulo di integrazione consentono di aggiungere, rimuovere o aggiornare più prodotti sul sito eBay. Utilizzando questo modulo, è possibile creare profili speciali per convertire il prodotto da PrestaShop a eBay Items. Il modulo permette di gestire facilmente i tuoi articoli eBay utilizzando il pannello di amministrazione PrestaShop.
Facile da installare, facile da usare. Supporto di più account eBay. Test e ambiente Live. Test su eBay sandbox, prima di inviare la vita dell' articolo. Questo modulo è consigliato a tutti i proprietari di negozi PrestaShop che vendono o sono interessati alla vendita di prodotti su eBay utilizzando una semplice gestione degli elenchi. Risparmia tempo e denaro controllando eBay Listing tramite PrestaShop.
Elenco caratteristiche
Invia articolo
Consentire la creazione di annunci d' asta e prezzi fissi su ebay da prodotti PrestaShop.
Synchronization
Supporta la sincronizzazione del livello di stock, l' arresto automatico e la possibilità di selezione automatica.
Importazione di ordini
Scarica gli ordini ebay e importalo in PrestaShop. Sincronizzare lo stato dell' ordine in entrambi i punti.
Azioni flash
Inviare 1000 articoli a ebay in meno di 10 minuti. I servizi di grande distribuzione permettono di inviare molto grande quantità di inventario al sito eBay
eBay Store
Fornire supporto per il negozio ebay. È possibile inviare l' articolo in una categoria di negozio specifica
Supporto tecnico
Ci prendiamo cura del nostro prodotto e aiutiamo il cliente in caso di difficoltà di utilizzo.
22 Mercati
È possibile elencare l' elemento in uno qualsiasi dei 22 Marketplace ebay supportati.
Conti ebay multipli
Il modulo supporta più account ebay.
Multi-lingue
Invia Articolo alla lingua corretta del mercato. Creare una descrizione multilingue.
Variazioni Annunci
Inviare il prodotto con la combinazione come Annunci Variazione.
Foto prodotto
Galleria integrata nella Descrizione, Variazione Immagini, Super Dimensione - tutto il supporto nel modulo.
Identificazione del prodotto
Avere pieno supporto di eBay Identify Item Identify. Inviare il codice EAN/UPC o indicare che l' articolo non ne ha bisogno.
Descrizione Modelli
Crea un modello di descrizione avanzata per il tuo annuncio ebay.
Spedizione Modelli
Inviare il prezzo di consegna in base al prezzo o al peso del prodotto PrestaShop.
Modelli di prezzo
Logica di prezzo avanzata per gli articoli eBay in base alla data del prodotto PrestaShop.
Politica aziendale
Includere il supporto per la funzione ebay Business Policy.
Contenuto attivo compatibile
Completamente compatibile con la policy di ebay Active Content.
Localizzazione
Interfaccia del modulo tradotta in 5 lingue (compreso l' italiano).
Azioni flash
Esportazione ultra veloce del catalogo PrestaShop in ebay
Revisione completa di tutti gli annunci ebay attivi
Revisione rapida dell' inventario attivo per aggiornare Prezzo e QTY
Relist ultra veloce rilanciare tutti gli annunci
Fine di tutti gli annunci (nel caso ne abbiate bisogno)
Lavorare in modo asincrono, 500 prodotti inviano in meno di 5 minuti
Cruscotto flash con statistica
Registro dettagliato di tutte le operazioni
Facile accesso al menu per operazioni flash in tutti i luoghi
Buona integrazione con strumenti e moduli di terze parti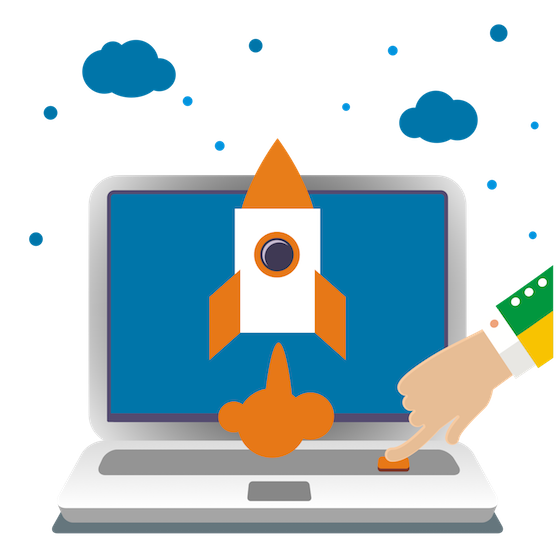 Immagini
Prezzi
* Exceed cost 2€ for every additional 1.000€ on top of allowed monthly sales volume. If you exceed your monthly sales volume, additional payment will be needed.
** Monthly price calculated as average subscription cost for a month. Subscription billed yearly.
Questioni
comuni e risposte
Che tipo di conto ebay dovrei avere?
Dove posso trovare un manuale per il modulo?
Come posso ottenere sostegno?
Esistono requisiti speciali per l' hosting?