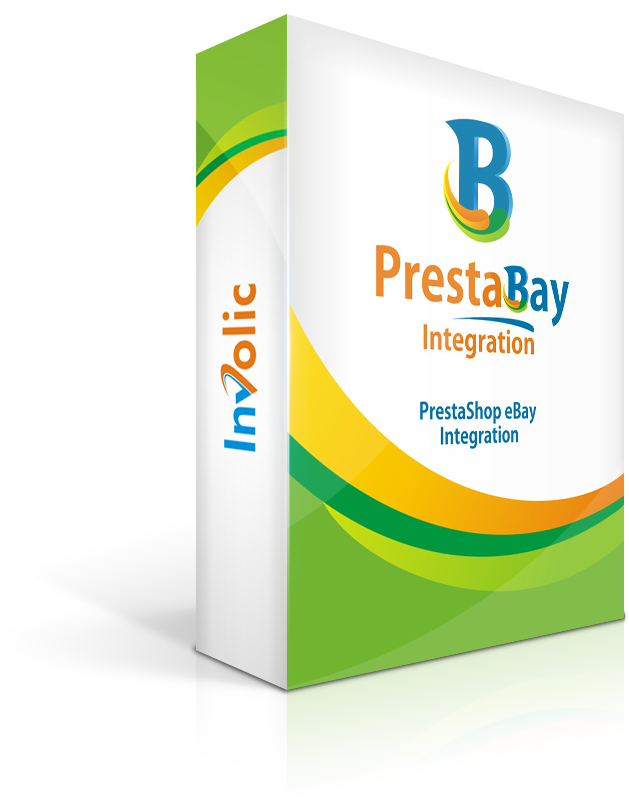 PrestaShop eBay
Integracja
Podłącz swój sklep PrestaShop do eBay. Zarządzaj swoimi zapasami w jednym miejscu. Oszczędzaj swój czas, kontrolując listę eBay Listing w PrestaShop.
Produkty eksportowane
Synchronizacja poziomu zapasów
Wsparcie eBay Store
Akcje Flash
Przywóz zamówień
Wiele kont eBay
22 Targowiska eBay
Wsparcie techniczne
Opis
PrestaBay - moduł integracyjny eBay umożliwia dodawanie, usuwanie lub aktualizację wielu produktów na stronie eBay. Za pomocą tego modułu można tworzyć specjalne profile do konwersji produktów z PrestaShop na produkty eBay. Moduł umożliwia łatwe zarządzanie elementami eBay za pomocą panelu administracyjnego PrestaShop.
Prosta instalacja, łatwa obsługa. Obsługa wielu kont eBay. Testowanie i środowisko na żywo. Test na piaskownicy eBay, przed wysłaniem przedmiotów. Ten moduł polecany jest dla wszystkich właścicieli sklepów PrestaShop, którzy sprzedają lub interesują się sprzedażą produktów w eBay, korzystając z łatwego zarządzania ofertą. Oszczędzaj swój czas i pieniądze, kontrolując stronę eBay Listing poprzez PrestaShop.
Wykaz cech charakterystycznych
Wykaz Pozycja
Umożliwienie tworzenia Aukcji i Stałych Cenników na stronie ebay produktów PrestaShop.
Synchronizacja
Możliwość synchronizacji poziomu zapasów, automatycznego zatrzymywania i automatycznej synchronizacji poziomów zapasów.
Przywóz zamówienia
Pobiera zamówienia ebay i importuje je do PrestaShop. Synchronizuj status zlecenia w obu miejscach.
Akcje Flash
Wysyłaj 1000 pozycji do ebay w mniej niż 10 minut. Duże Usługi Handlowe pozwalają na wysyłanie bardzo dużych przesyłek ilości inwentaryzacji na potrzeby składowiska eBay
eBay Sklep
Zapewnij obsługę sklepu ebay. Możesz wysłać artykuł do konkretnej kategorii sklepu.
Wsparcie techniczne
Dbamy o nasz produkt i pomagamy klientowi w przypadku problemów z jego użytkowaniem.
22 Rynek zbytu
Możesz umieścić artykuł w dowolnym z 22 obsługiwanych rynków ebay.
Wiele kont eBay
Moduł obsługuje wiele kont ebay.
Wielojęzyczny
Wyślij przedmiot do właściwego języka na rynku. Utwórz wielojęzyczny opis.
Produkty do wariacji
Wysyłaj Produkt w kombinacji jako Oferty Zmian.
Fotografia urządzenia
Wbudowana Galeria w opis, Variation Images, Super-Size image - wszystko obsługiwane w module.
Identyfikacja produktu
Mieć pełne poparcie dla identyfikacji eBay Item Identify. Wyślij kod EAN/UPC lub wskaż, że element nie jest potrzebny.
Opis Szablony
Utwórz Zaawansowany szablon opisu dla swojej listy ebazy.
Szablony wysyłki
Wyślij cenę dostawy w oparciu o cenę lub wagę produktu PrestaShop.
Szablony cen
Zaawansowana logika cenowa dla artykułów eBay w oparciu o datę w Twoim produkcie PrestaShop.
Polityka biznesowa
Uwzględnij obsługę funkcji ebay Business Policy.
Zawartość aktywna Kompatybilna
W pełni zgodne z zasadami ebay Active Content.
Lokalizacja
Interfejs modułu przetłumaczony na 5 języków.
Akcje Flash
Szybki eksport katalogu PrestaShop do ebay
Pełna aktualizacja wszystkich aktywnych list e-bayów
Szybka aktualizacja aktywnych zasobów w celu aktualizacji cen i QTY
Ultra szybki Relista wszystkie notowania
Zakończ wszystkie oferty (w razie potrzeby)
Pracuj asynchronicznie, 500 produktów wysyłając mniej niż 5 minut.
Płyta Flash z danymi statystycznymi
Szczegółowy rejestr wszystkich operacji
Łatwy dostęp do menu w każdym miejscu.
Dobra integracja z narzędziami i modułami innych firm.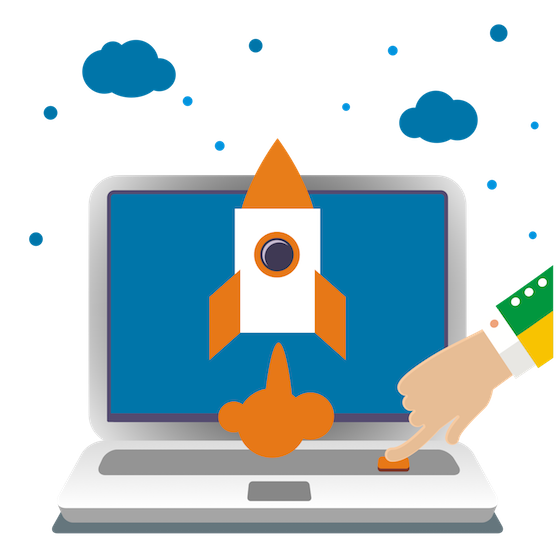 Obrazy
Cena
* Exceed cost 2€ for every additional 1.000€ on top of allowed monthly sales volume. If you exceed your monthly sales volume, additional payment will be needed.
** Monthly price calculated as average subscription cost for a month. Subscription billed yearly.
Wspólne
pytania i odpowiedzi
Jakiego rodzaju konto ebay powinienem mieć?
Gdzie mogę znaleźć instrukcję dla modułu?
Jak mogę uzyskać wsparcie?
Czy istnieją jakieś szczególne wymagania dotyczące przyjmowania?