List of all available "Shipping Templates" available in backend menu "Catalog—>eBay—>Selling Profiles—>Shipping Templates"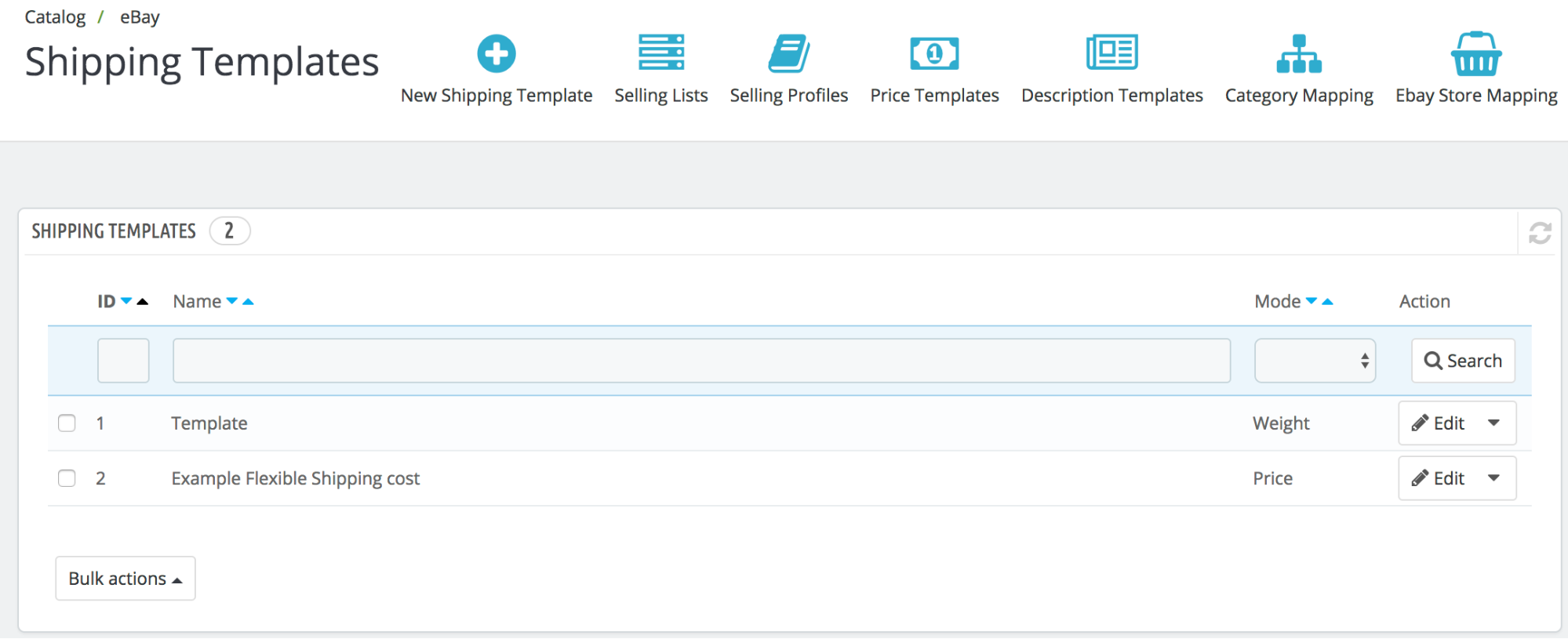 On this page, you will see all available lists of created shipping templates.
List of all created templates you can find in "Selling Profile: Shipping Tab" as one of option for box "Mode".

Please notice "Shipping Template" works only for "Classic Way" data defining in "Selling Profiles". This Templates not working with a Business Policy mode. Read more about differences in a Classic Way & Business Policy in the corresponding section of the manual.