PrestaShop eBay Integration manual
Create new Ebay Store Mapping
To create new Ebay Store Mapping, please open page Catalog—>Ebay—>Selling Profiles—>Store Mapping and click on the button "Add New".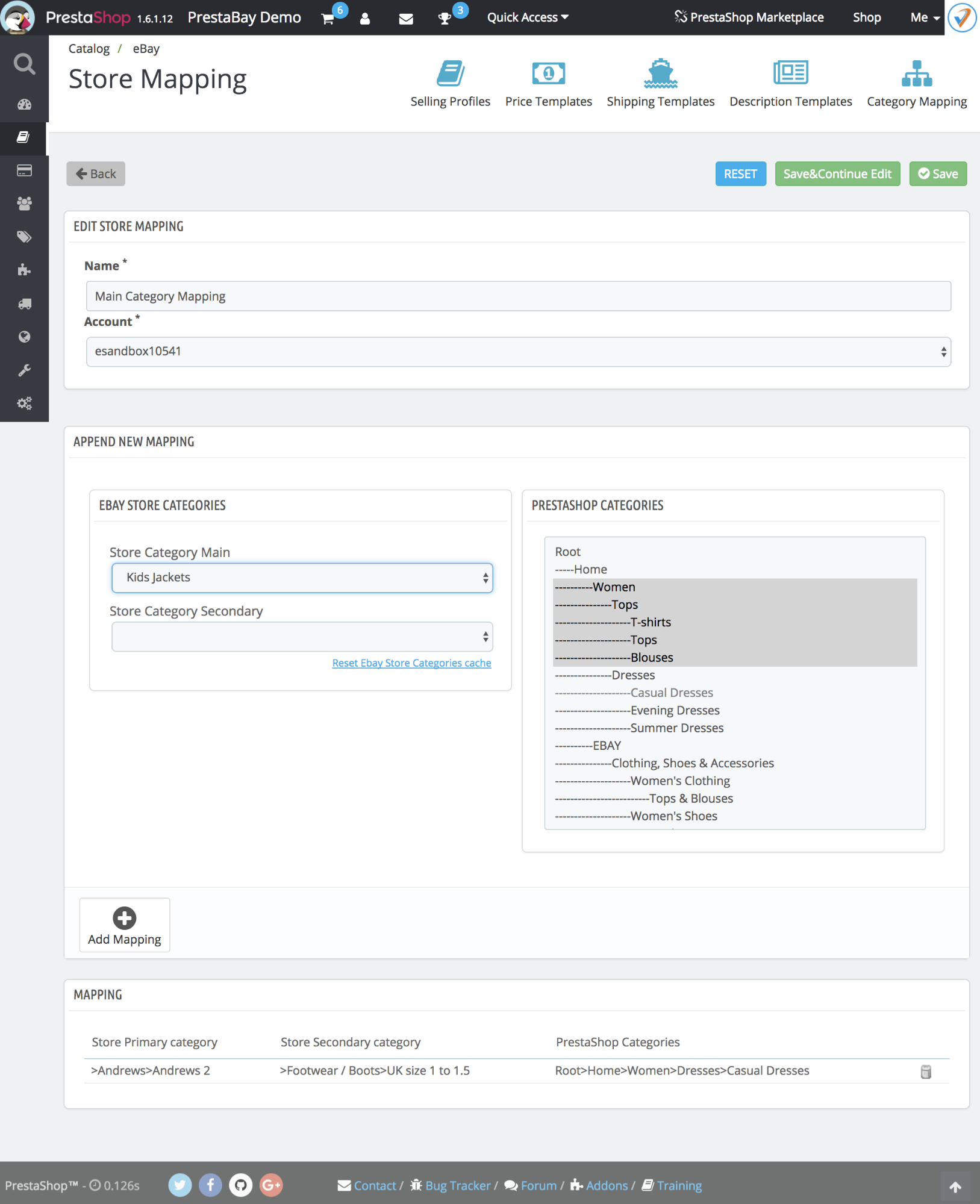 In the first section, please enter the name of mapping and then select the ebay account.
Please notice ebay account should have store subscriptions and have store categories on it.
Based on the selected ebay account module will load all available ebay account store categories.
Please select on the left panel main and optionally secondary ebay category. On the right part of the screen please select all connected PrestaShop categories.
According to selection PrestaShop product from one of this category will be transferred to ebay with ebay store category selected on the right panel.
Every PrestaShop category could be selected only once.
After the selection is finished please click on the button "Add Mapping"
All existing mapping rows available in the last section of the page. Due to technical limitation editing of existing mapping row is not available, so please remove mapping row if you need to make a change to PrestaShop Categories mapping.