Sending product to Amazon
One of the main functionality of PrestaShop Amazon Integration module is a possibility to export your PrestaShop Product to amazon.
Please notice few important remarks regarding products export:
Your PrestaShop product should have "Reference" (SKU)
Your PrestaShop product should have EAN or UPC code
Your PrestaShop product should be known by Amazon. Important! Amazon module version 1.0.0 don't have a feature to create new Amazon ASIN code. This functionality will be added in 1.3.0 module version.
Module version 1.0.0 does not support export for Variation products.
The module does not make an automatic export of all PrestaShop catalog to amazon. In order to export products, you need explicitly define which products you want to export.
For make this definition PrestaShop Amazon Integration module use "Selling List".
"Selling List" is a group of PrestaShop products combined by specific criteria, like configuration profile.
Selling List could be created with "Category" mode or by adding multiple independents products using mode "Products".
More information about creating "Selling List", available modes and adding products into it please check in this section of manual — "Selling List".
After creating Selling List and adding all required products, the module can make an export to amazon.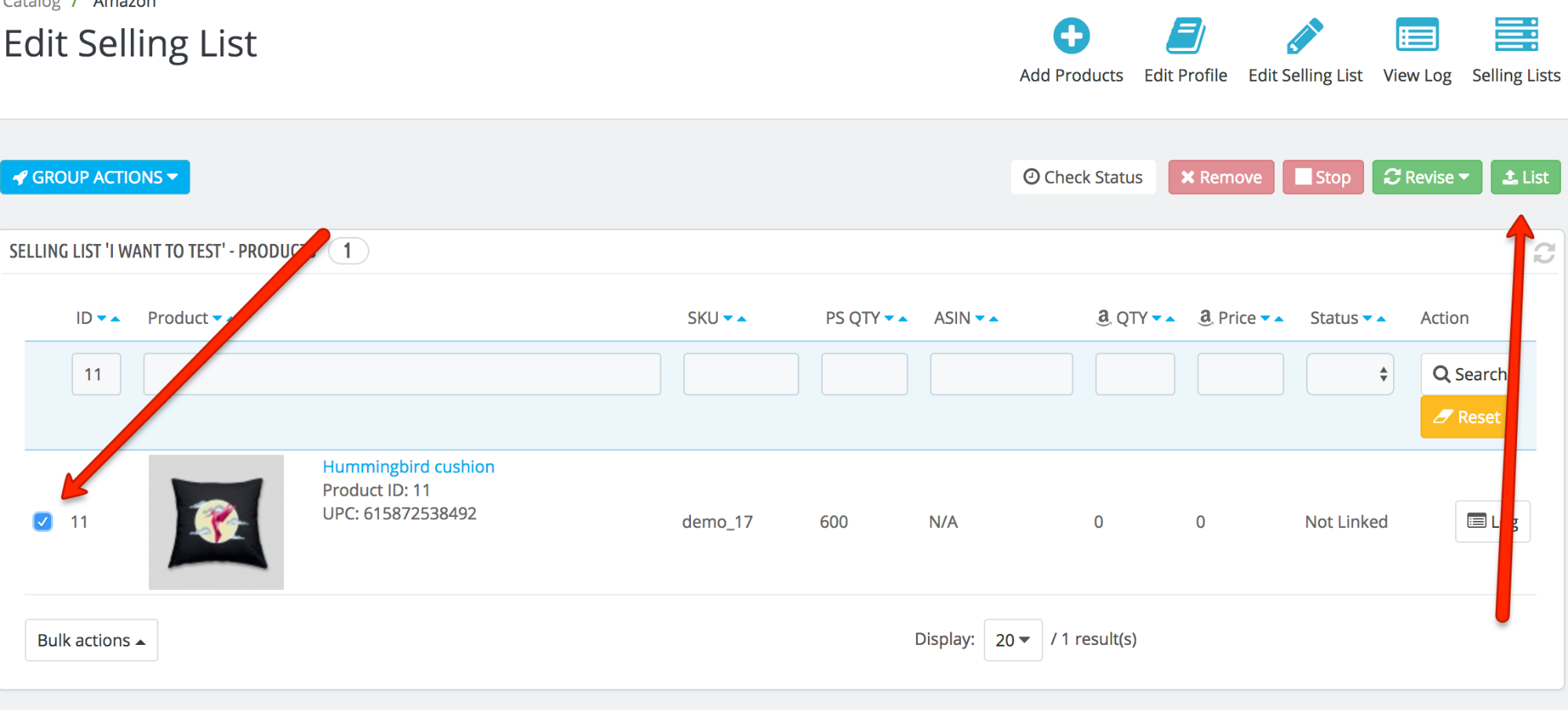 For exporting product QTY and Price module first need to make the connection between PrestaShop Product SKU and amazon item ASIN. This is a first step that module automatically makes for all Un-linked products before sending product QTY & Price.
For makes product export, please select all products that you want to export and click on "List" button.
For the detailed explanation of exporting products, exporting QTY & Price, mass actions please check the page of manual — "Export Products to Amazon with Selling List".