Logs (Synchronization, Selling Logs, Order Logs)
PrestaShop Amazon Integration — PrestaBay includes multiple logs connected to different operations with amazon.
Synchronizations Logs
This logs could be accessed from page Catalog→Amazon→Synchronization→Log.
It includes information about all executed synchronization and general errors connected to every synchronization task.
This one of the most important logs section that allowed to control healthy status of amazon integration.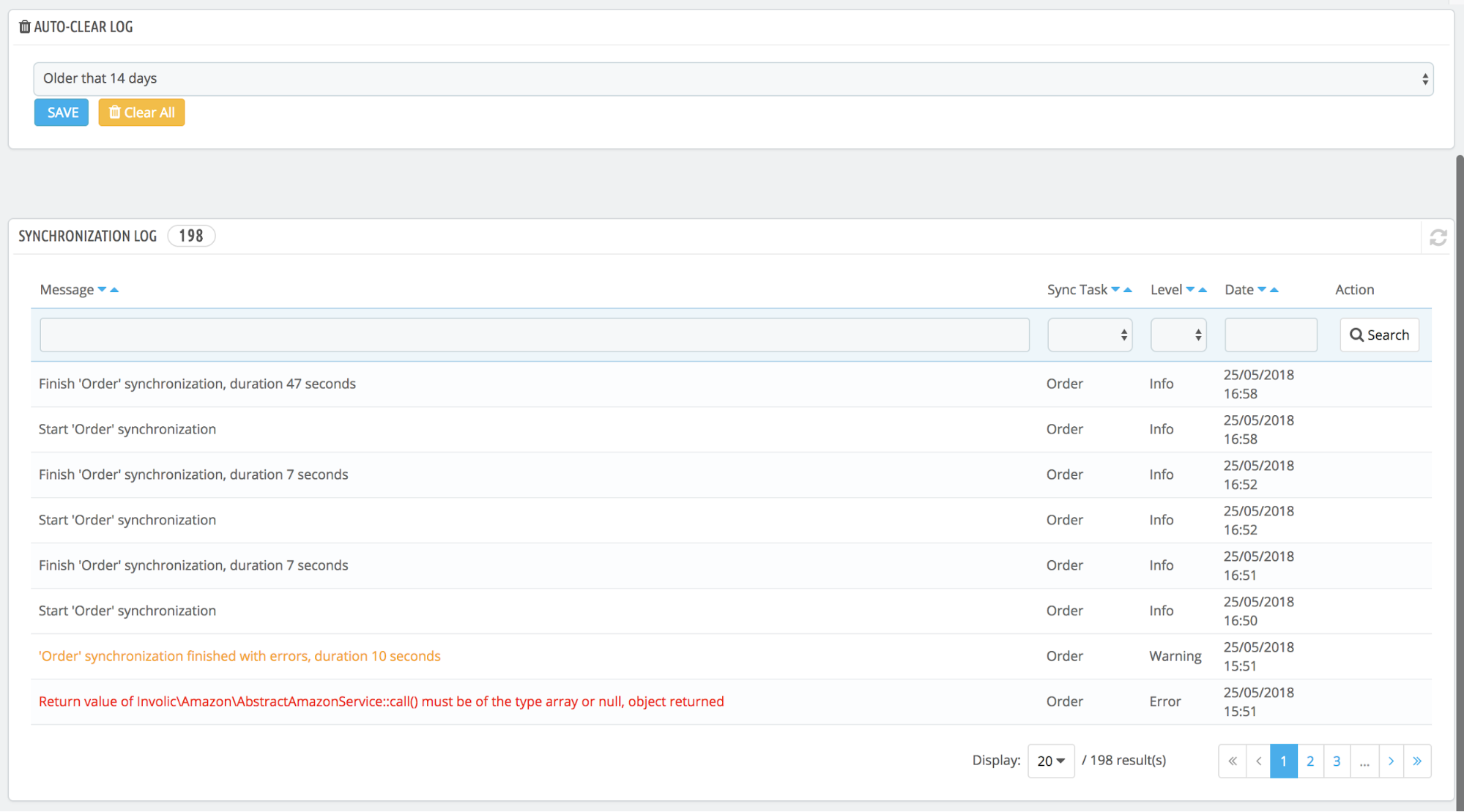 Important notification in system highlighted with red or orange colors. At the top part of the page, it's possible to select cleaning option for synchronization logs.
Items Logs (Selling List Logs)
This log includes all information connection to amazon actions with PrestaShop products inside Selling List. All errors and warnings generated by amazon due to send or update information will be added to this log.
Access to items logs possible from different module pages.
Combined logs for all Selling List Items could be found at "Catalog→Amazon→Selling List→View Log"
Individual Log for Selling List could be accessed from 2 pages:
Catalog→Amazon→Selling List→Drop down menu "Log"
Catalog→Amazon→Selling List→Edit and then click on button "View Log"
Individual Log for Selling List Item could be found at the page "Catalog→Amazon→Selling List→Edit" and then click on "Log" button close to interesting Selling List Item.
Please notice "Items Log" is the first step to get the understanding of errors with sending or updating items.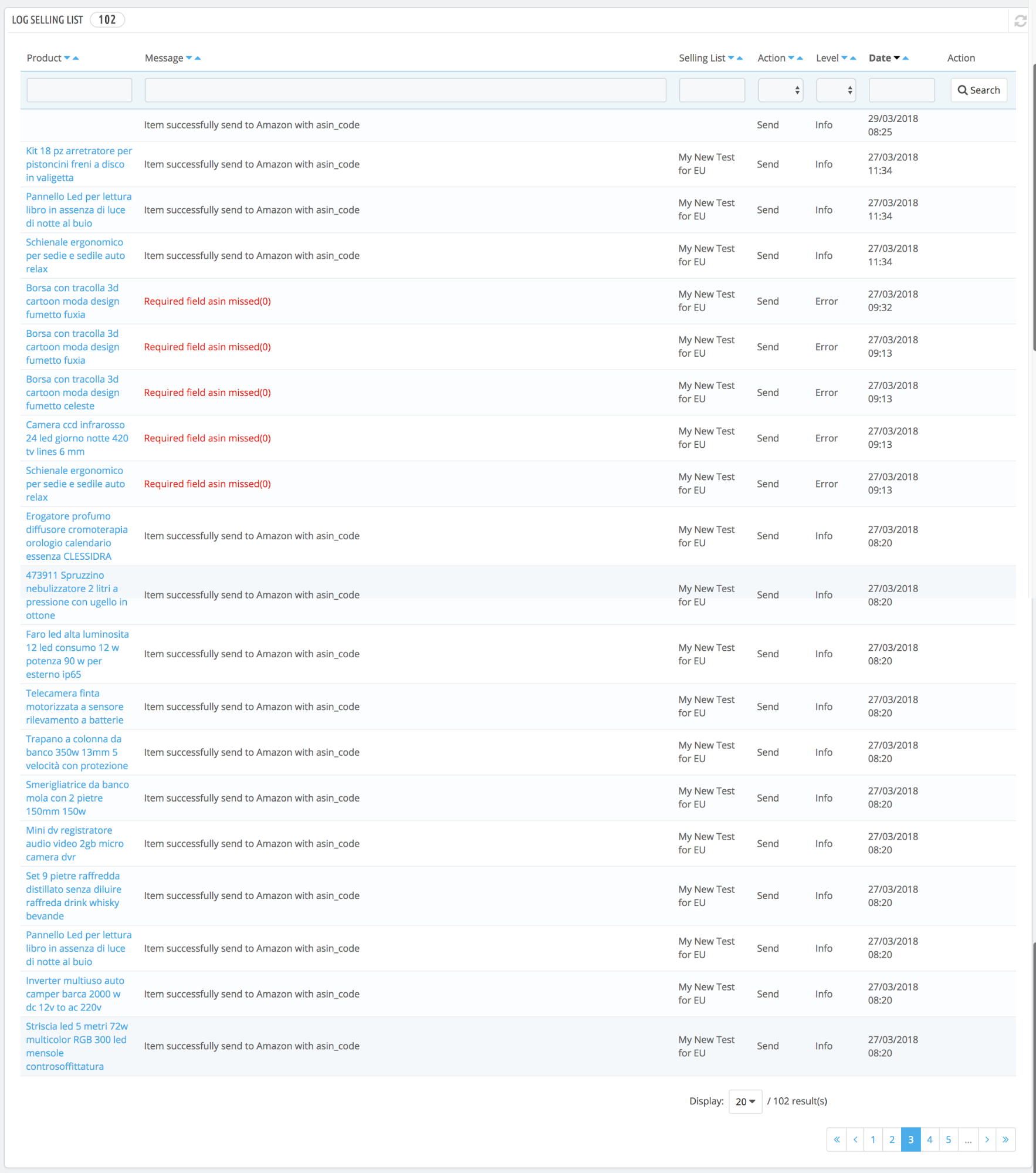 Orders Logs
Every Amazon order imported from amazon into Catalog→Amazon→Orders page include individual log section available on the bottom left corner of the page.
For access individual Amazon Order Log please go to page "Catalog→Amazon→Order→View→Scroll to Log"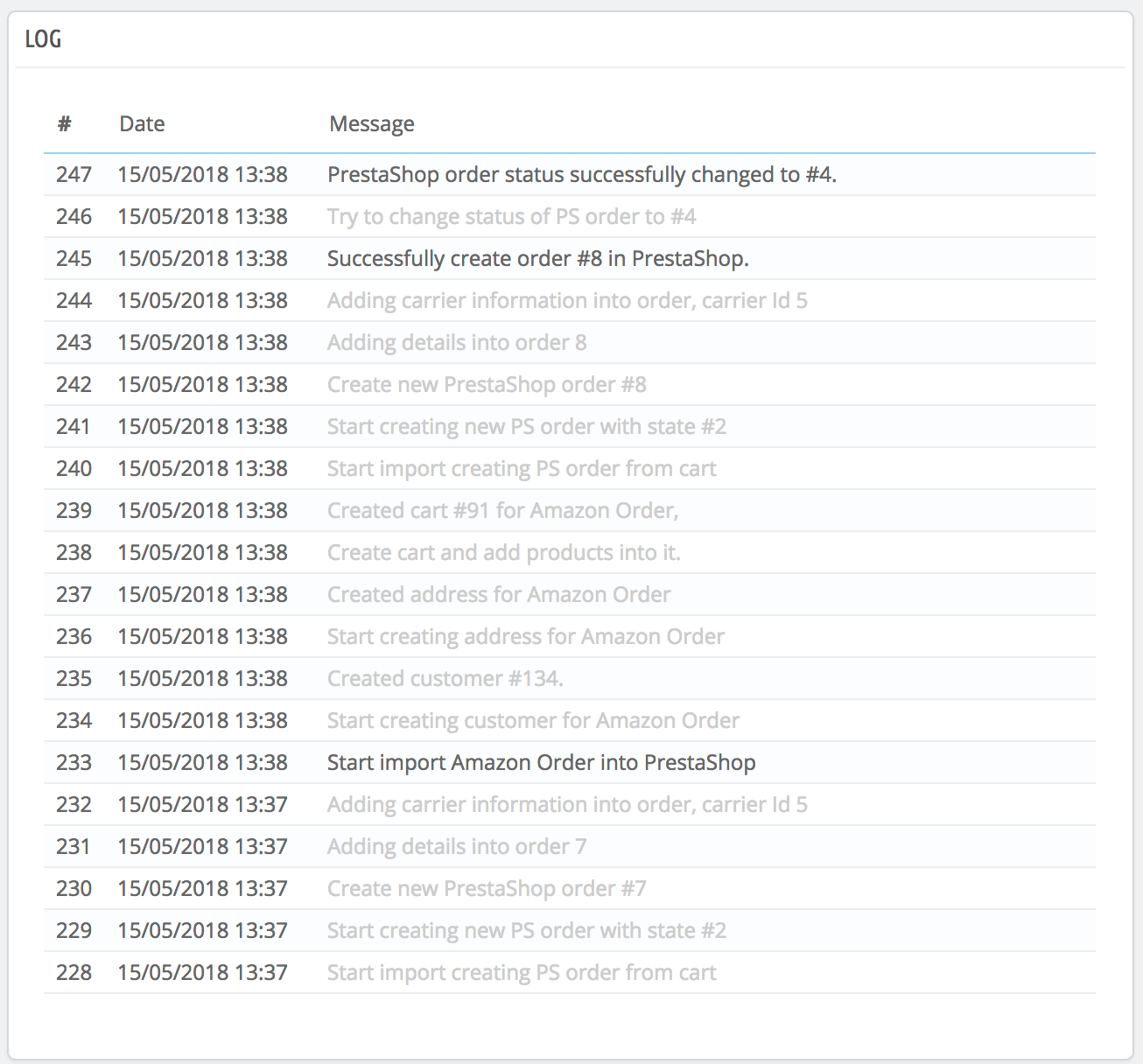 If you want to get a better understanding of events happens during importing Amazon Order this is a good place.
Amazon Jobs Logs
All amazon api communication for jobs is saved as separate logs inside Amazon Jobs Logs section.
For access individual Amazon Job Logs please navigate to menu Catalog→Amazon→Jobs and then select from drop-down menu option "Logs"
Every element of Amazon Jobs Logs contains information about execution status, information about general errors, the status of execution.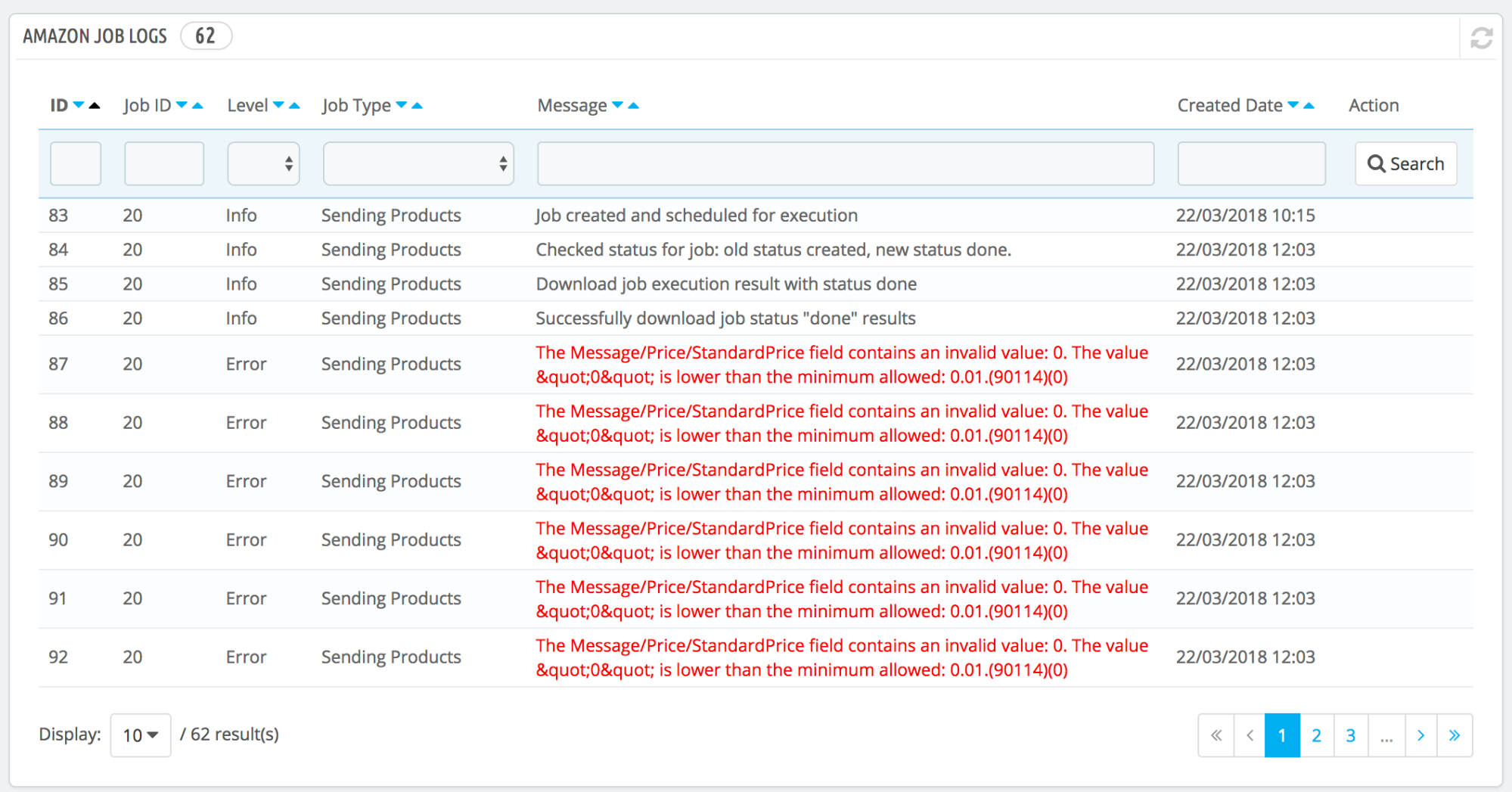 Amazon Jobs Logs is one of the important parts of understanding why communication with amazon finished with the error.