Create New Selling List
To create new Selling List in PrestaShop Amazon Integration — PrestaBay module, navigate using backend menu to Catalog→Amazon→Selling List and click on the button "New Selling List".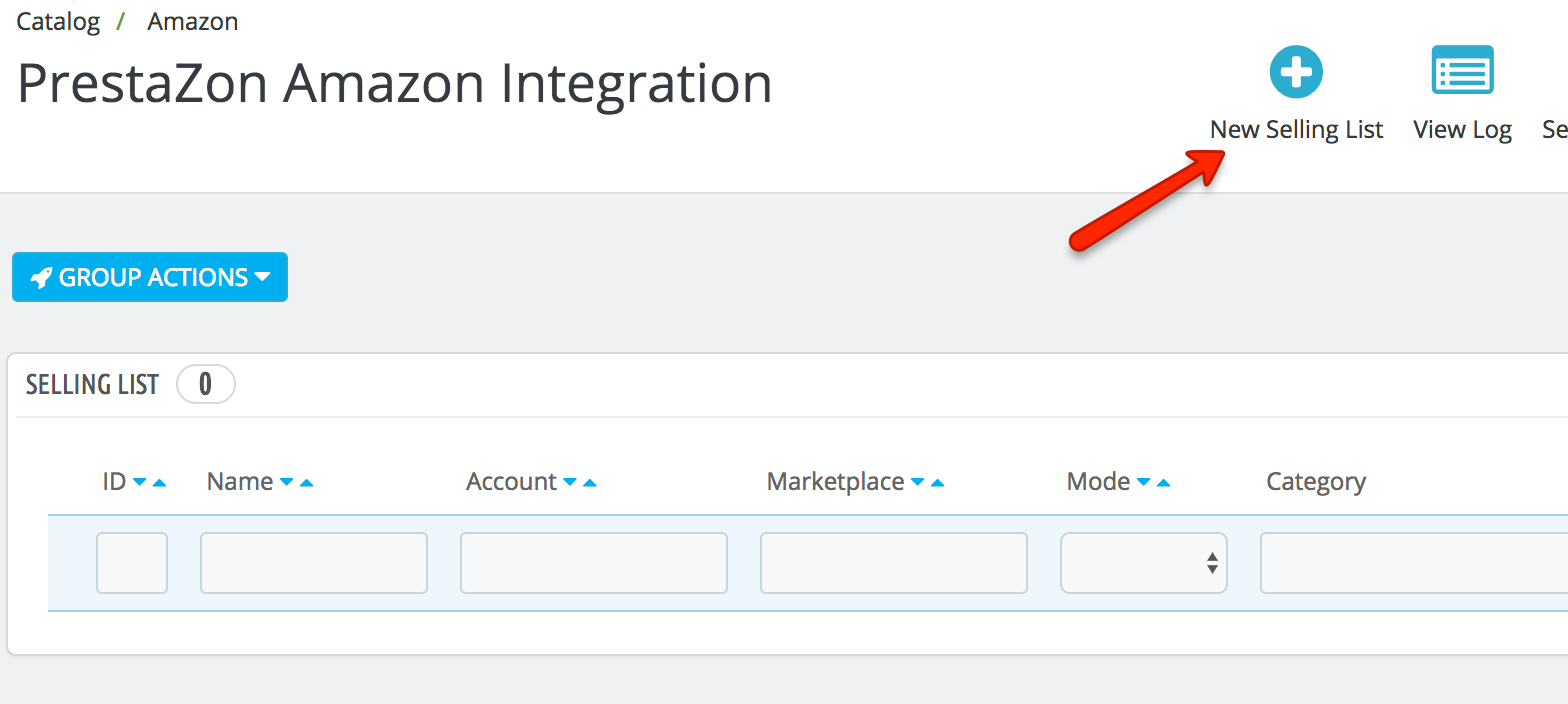 In the new window, you will see the form that allows you configure settings of new Selling List. Following configuration fields are available.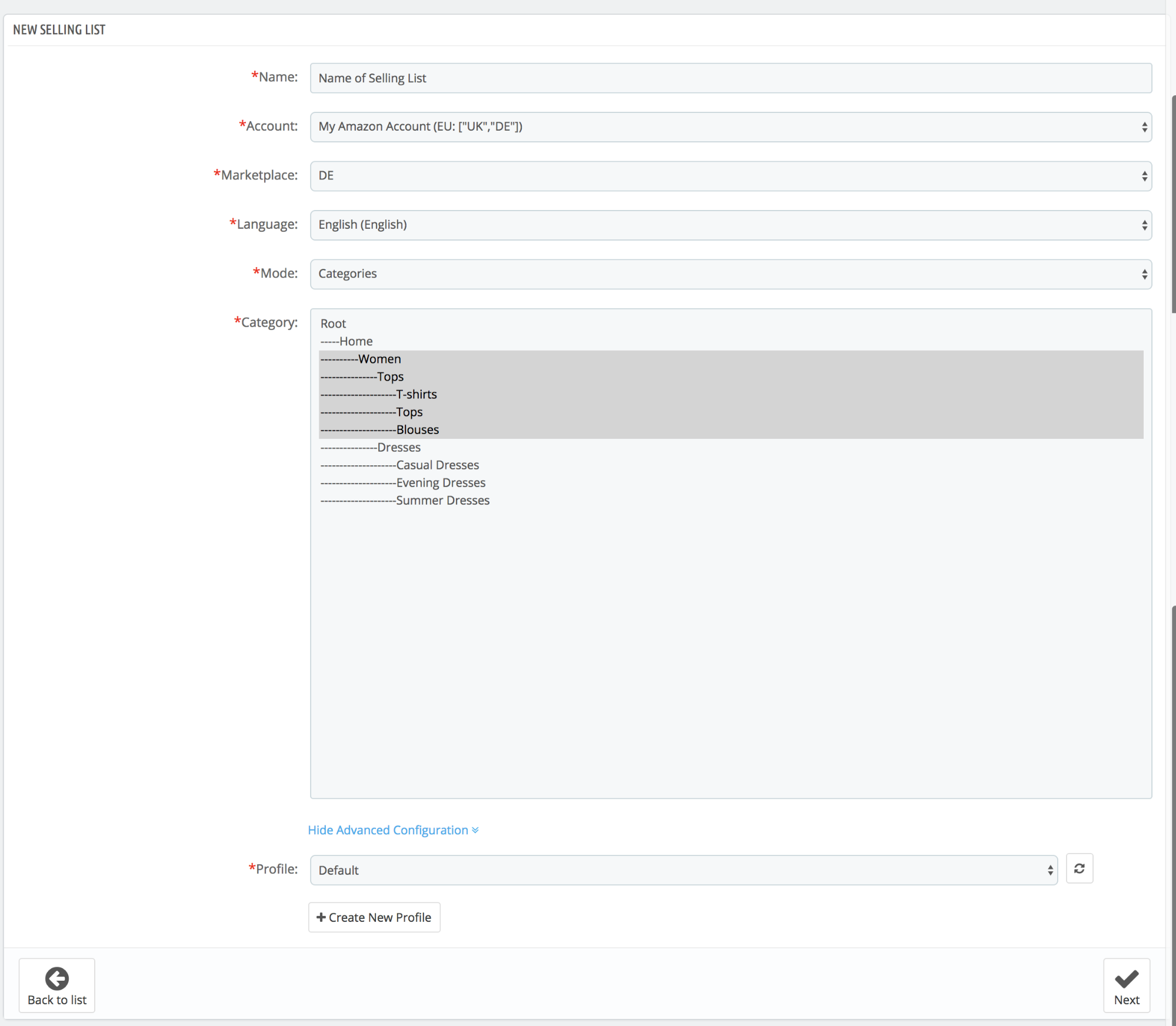 Name — name of the Selling List, how it will be represented in the module
Account — Amazon account connected to Selling List. Together with account name module shows Amazon marketplaces activated for it.
Marketplace — one of Amazon marketplace from selected account.
Language — depending on selected language module get information about PrestaShop products, like title, descriptions, features, and attributes.
Mode — mode used in Selling List. Based on mode Selling List could use different behavior of adding products. Available modes:
Products — you can select multiple products from PrestaShop store and include into Selling List. These products will stay on the list before you do not remove it.
Category — you can select multiple PrestaShop categories which will be connected to Selling List. All products from this categories will be added to Selling List. Based on synchronization settings module can automatically add new PrestaShop products into Selling List and also export these products to amazon marketplace.
NB! Category mode will get all products that have "Default Category" selected as one of the provided categories.
Category — list of PrestaShop categories connected to Selling List. Available only with mode "Category".
Profile — shown under "Advanced Condition" block. Configuration profile used for exporting products to Amazon. Read more about Selling Profile under the corresponding section of manual. After installation module includes "Default" profile with a standard configuration for QTY, Price, and currency.
After entering information into Selling List form please click on "Next" button.
After you enter, all necessary fields in the first step please click on the button "Next".
Based on "Selling List" mode you could be redirected to the page for selecting products (mode "Products") or directly into "Selling List" Edit page (mode "Category").
After this, you can Manage Selling List and perform Amazon actions with the added product.
Adding products in Selling List
If you select "Product" mode after the first step of creation Selling List you will be redirected to products adding interface. At this page, you will need to select products that you want to add.
Please "mark" products that you want to add and then click on the button "Add Selected".
The module gives you possibility modify the content of Selling List latter by adding more products that you need. This feature available from "Selling List Management page".