Adding your Amazon Account
For using PrestaShop Amazon Integration module you need to add your amazon account into the module.
Module support multiple accounts mode. So if you have more that one amazon account, you can use it all with a module.
For adding your account please follow our steps.
Access your store backend and navigate to menu "Catalog→Amazon→Accounts"
Click on the button "New Account"
Inside new form, please enter the name of account how it will be represented inside the module
Select Amazon Marketplace (Europe or North America)
For selected marketplace choose sites which you want to connect with this account
Then please click on the button "Sign up for MWS"
New windows will be opened with a request to login into your amazon account
Please login to your amazon account. Important! We don't have any access to your amazon account details (including email and password).
On next screen please enter Developer's name as "PrestaZon" and Developer ID
For Europe marketplaces — 3688-1991-6715
For North America marketplaces — 9257-6117-9765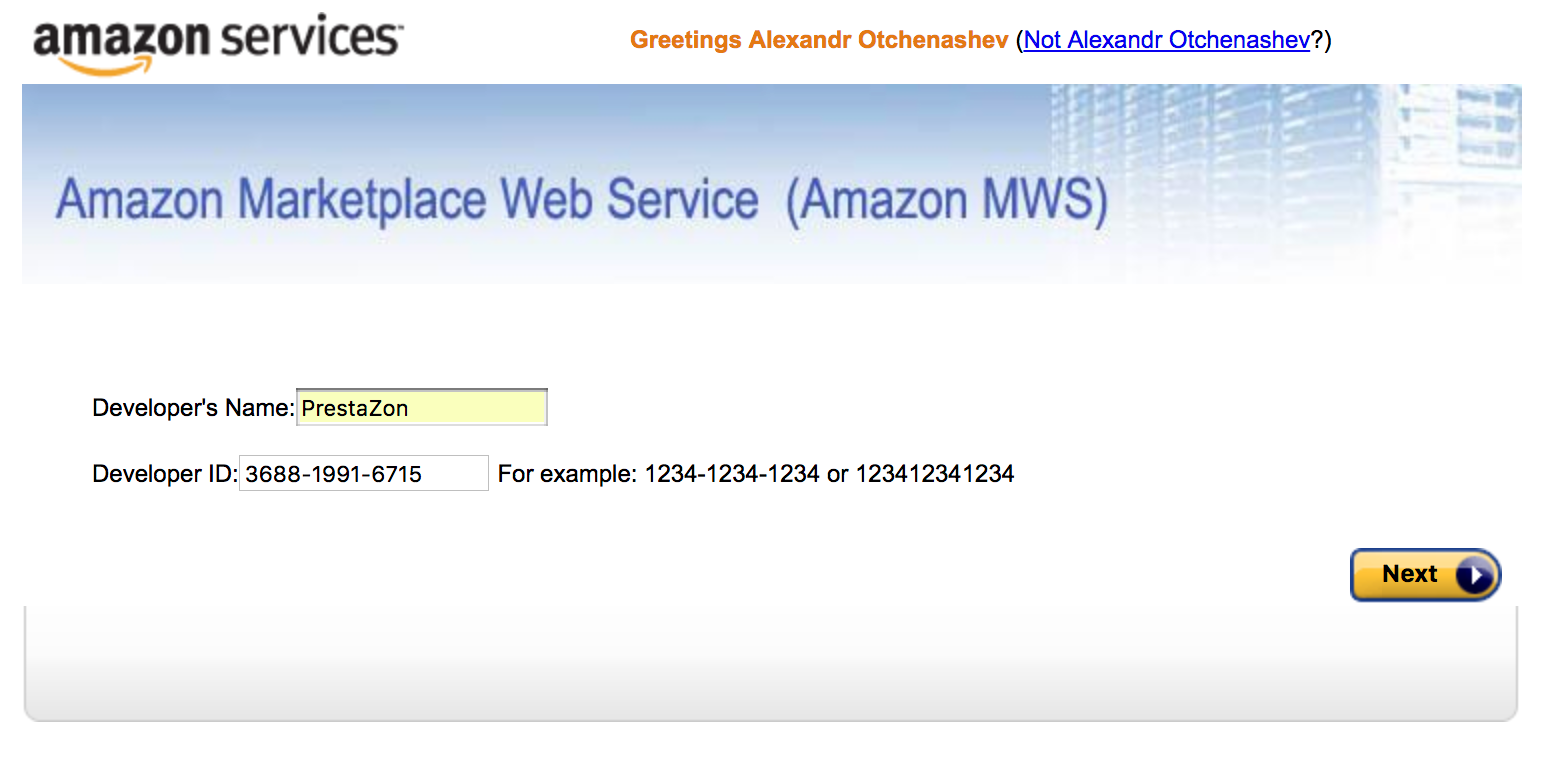 Click on "Next" button
Please check both checkboxes and click on "Next" button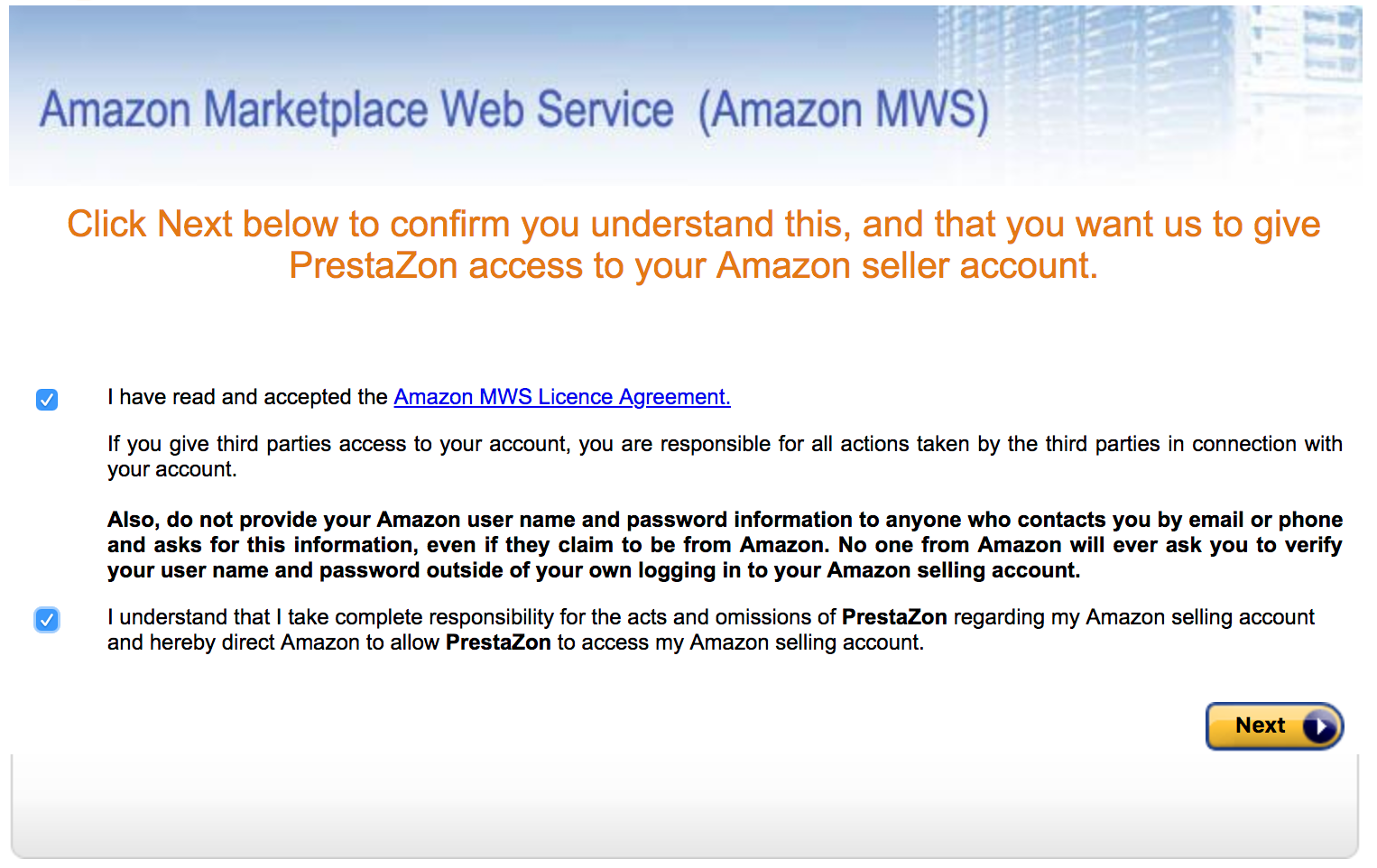 On next screen please copy Seller ID and MWS Authorization token and insert it into PrestaBay Amazon Integration account adding form. Important: Don't share or publish your Seller ID and Token.
Click on "Save and Return" button
Congratulation you successfully add your amazon account into "PrestaShop Amazon Integration module — PrestaBay".