PrestaBay — PrestaShop ebay
Integration
Flash Actions
Updated version of PrestaShop eBay Integration module with a Flash Actions. Ultra fast export PrestaShop products to ebay. Send 1000 products in less that 10 minutes.
Flash Actions — ultra fast operations with ebay
Fast Export PrestaShop Catalog to ebay
Fast Full Revise ALL active ebay listings
Fast Relist Stopped items
Ultra Fast Stock Level Update (QTY & Price only)
Massive ebay listing stop (Hope you don't need it)
Categories and Store Categories Mapping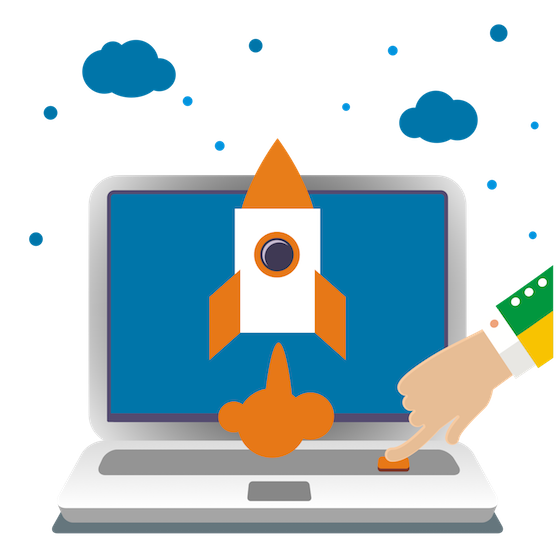 Flash Actions
PrestaBay module started from version 2.7.x and 1.8.x have the possibility of performing Flash Actions with ebay listings and PrestaShop products.
Flash Action is an action performed with multiple PrestaBay products/listings. Main benefits of Flash Actions that it's performing ebay operation very fast. For example, send 400 products to ebay will take around 3 minutes.
Additional Features
Category & Store Mapping
Another features included in release is Category & Store Mapping. This features is a way of simplifying working with Selling Profile and make it more customizable.
Instead of create separate Selling Profile for each of ebay category or ebay store category now you need to create only one. All information about ebay Categories, Item Specific, Item Condition located in separate configuration — Category Mapping.
Same as for Category Mapping, it's possible create connection between eBay Store categories and PrestaShop categories. This feature available as Store Mapping
More information about Category and Store mapping you can find in our manual - Create New Category Mapping
Updated Module interface
Module interface rebuild according to PrestaShop rules and requirements. All navigation now performed with top buttons. We also try to reduce number of buttons you can find on index pages. Most of it goes to the top menu.
Dashboard
Started on this release we add a Dashboard and this page become main page of module. It's include most important information about module, like number of active listings, latest ebay orders and status of flash tasks.
Updated Synchronization
Synchronization infrastructure of module get updated. First we change layout of synchronization page, now it's contain multiple tabs. Also we change behavior of cron execution. Not all task executed on every synchronization run. Some of them run every 30 minutes.
Small features & Bugfix
Release also include number of bugfixes and lot of small features, like KType support
Purchase
Upgrade to this version
Online Demo
Manual
Blog
Change log
PrestaBay Startup
PrestaBay Startup 1.8.0, May 22nd 2017
PrestaBay Startup 1.7.4, Feb 24th 2017
PrestaBay Startup 1.7.3, Jan 15th 2017
PrestaBay Startup 1.7.2, Nov 3rd 2016
PrestaBay Startup 1.7.1, Sep 14th 2016
PrestaBay Startup 1.7.0, Jul 26th 2016
PrestaBay Startup 1.6.5, Feb 22nd 2016
PrestaBay Startup 1.6.4, latest Feb 8th, 2016
PrestaBay Startup 1.5.x, 12 releases, till Oct 2015
PrestaBay Startup 1.4.x, Jun 11, 2012
PrestaBay Startup 1.3.x, March 13, 2012
PrestaBay Startup 1.2.x, August 25, 2011
PrestaBay Startup 1.1.x Jul 25, 2011
PrestaBay Startup 1.0.0, Jun 3, 2011