New update to PrestaShop eBay Integration module available for download. Customers purchased module on our website, could access update via personal account. Customers purchased module via PrestaShop Addons marketplace, can get access to update in next 3-5 days.
Changes in PrestaBay — PrestaShop eBay Integration v.3.1.0
New: Adding global search for products across all selling list
New: Special Sync task to change "Ended" status of listings to "Finished" (eligible for automatic relist)
Ench: Add "Create Category Mapping" button into Selling Profile
Fix: Dimensions tags in Description templates show value with a lot of 0 at the end
Fix: Order Import. First and Last name with more that one space imported incorrectly
Fix: IT translation for ebay listings import functionality that block it works
Fix: Include Attribute ID for UUID code generation
Fix: Business Shipping Templates can't be saved with a decimal number as the value
Global Search for Products
One of the most waiting features, is here. In order to use "Product Search" functionality, please navigate to menu Catalog>Ebay>Selling List and click on "Search Product" checkbox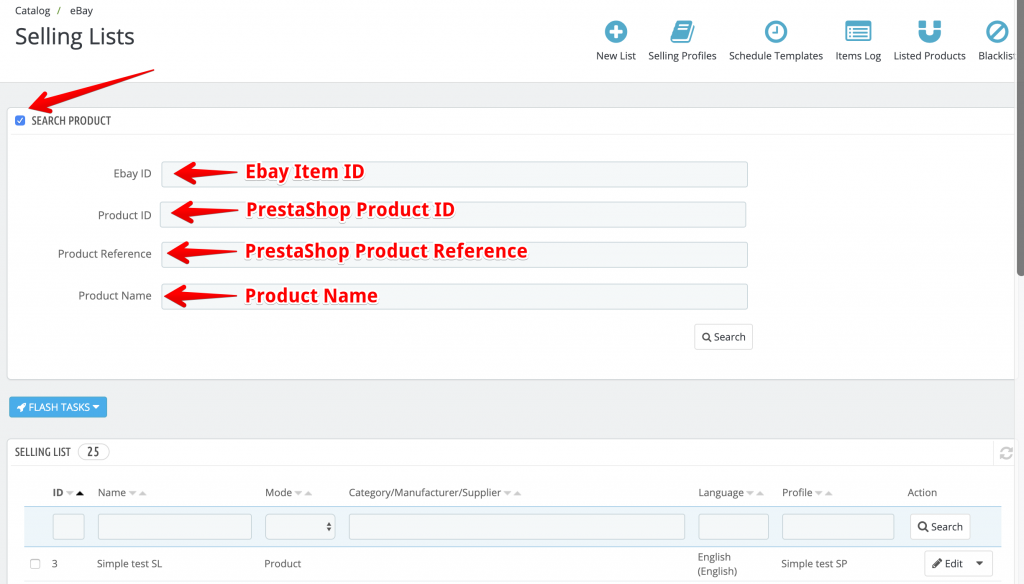 After click on "Search" button you should navigate to page with all search result.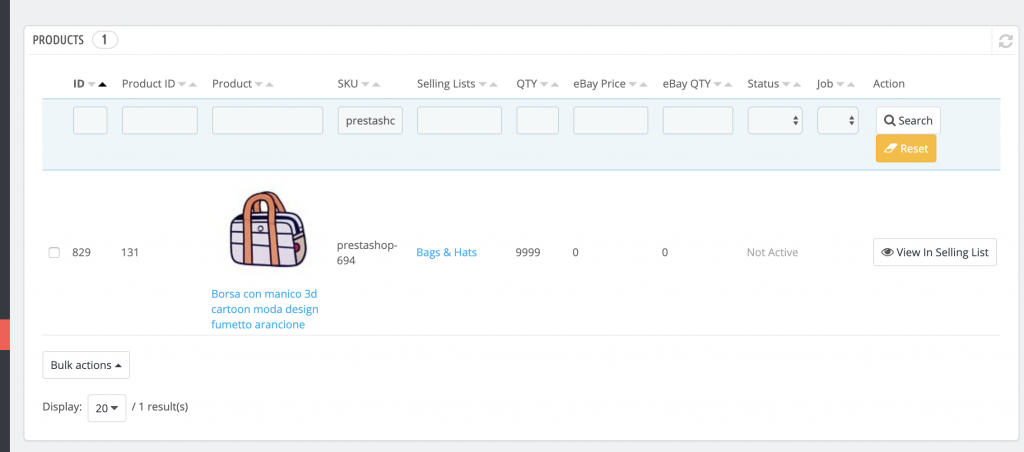 From "Search Result" page you can navigate directly to Selling List with product, check product inside PrestaShop or modify "Search Conditions".
Small Improvements and Bugfixes
In order to easy access interface for create new Category Mapping, we add extra button for "Selling Profile"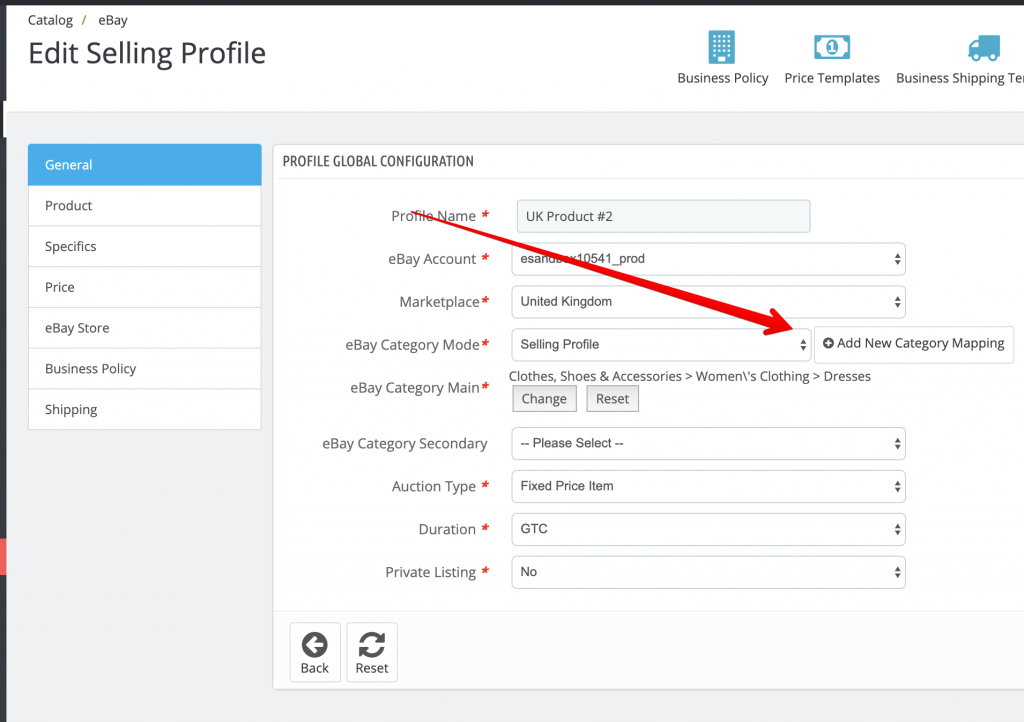 If you are using UUID code (product unique) for ebay listing, module now support also providing UUID codes for attributes listings.
As part of other fixes: Business Shipping Templates now allow you to put decimal numbers; during Order Import, customers with long names should be imported correctly; IT translation for ebay listings import get changes that will allow using this function without interruption.
Pricing
For Startup customers that have a license for 1.8.x version, upgrade cost for this module is 99€ with minimum therm of techinical support. If you are interested in the year of techinical support and all future updates, package cost 149€.
How to upgrade
Module update could be downloaded from your personal account on our website — "My Account".
Do you have any questions? Fill free to contact us.