This month in PrestaBay module we focused on small features development in Startup & Professional version of the module.
Bellow, you can find changes highlight.
Please left your feedback of PrestaBay module usage
Dear customers, we will be very grateful if you can leave your feedback about your experience of usage PrestaBay module on our webpage - https://involic.com/testimonials/prestabay-integration/new
Your feedback will help us improve our product and help other buyers make the best possible choices.
We will appreciate any feedback that you can give, positive or negative.
All feedbacks for our product we publish on page - https://involic.com/testimonials/prestabay-integration
PrestaBay Pro — Updates 2.7.6 & 2.7.7
PrestaBay Startup — Updates 1.8.6 & 1.8.7
Main changes in this releases:
New: Add support for Custom Item Specific
New: Exclude attributes from multi-variation listings
Fix: selection of categories in Selling List Edit mode
Fix: Items scheduled for Revise mark as done only when action is success
Fix: currency conversion for variation products
Fix: Revise synchronization that rewrites QTY/Price update status (revise not needed products)
Fix: Incorrect number if images for multi-variation listings
Enh: Category mapping set data on edit
Enh: Save DNI code for IT customers when data available
Detailed explanation of important changes
Support for Custom Item Specific
PrestaBay — PrestaShop ebay Integration module now allow you create "Custom Item Specific" inside Selling Profile and Category Mapping.
You need to provide a name of Item Specific and it's value. If one name already exists in normal pre-defined specifics, data will be rewritten with custom.
The module allows you specify any custom variable inside value, the same way as you can do inside Description template.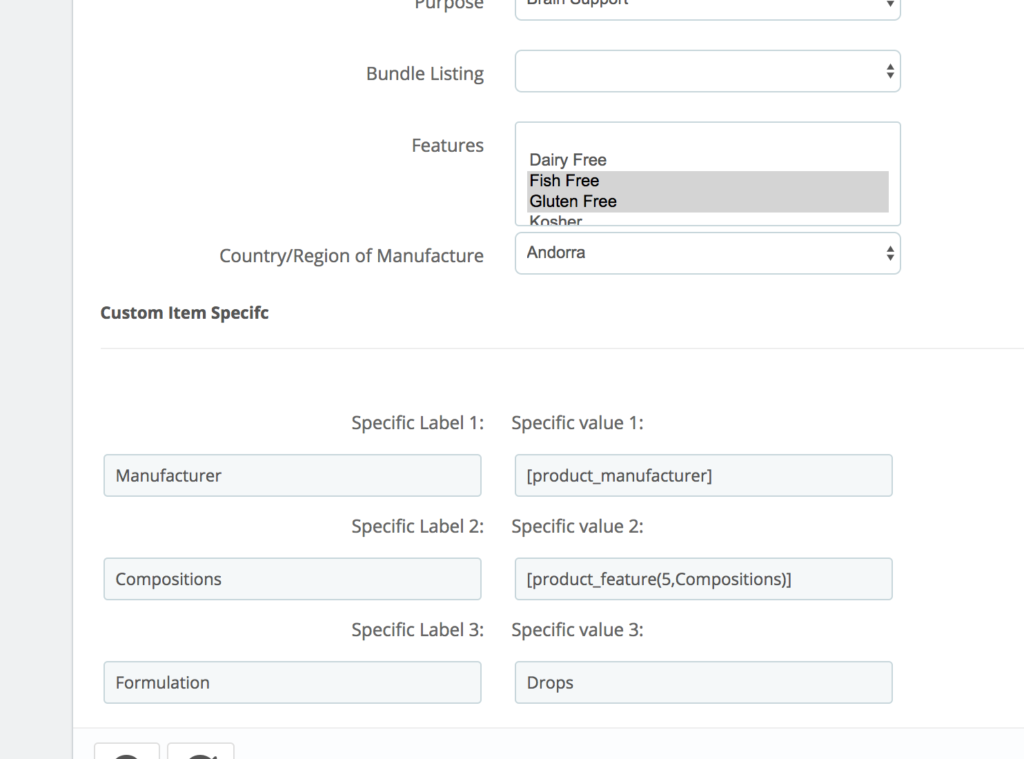 Exclude attributes from multi-variation listings
Experimental feature available for both version of module.
Ebay allows submitting only 3 different attributes for multi-variation listings. If your product has more you will get an error. The only solution for this excludes some attributes from ebay export.
In order to do this with PrestaBay you need to open Selling Profile => "Product" tab.
Into corresponding filed define all comma-separated attributes that you want to export.
For example Color,Size,Material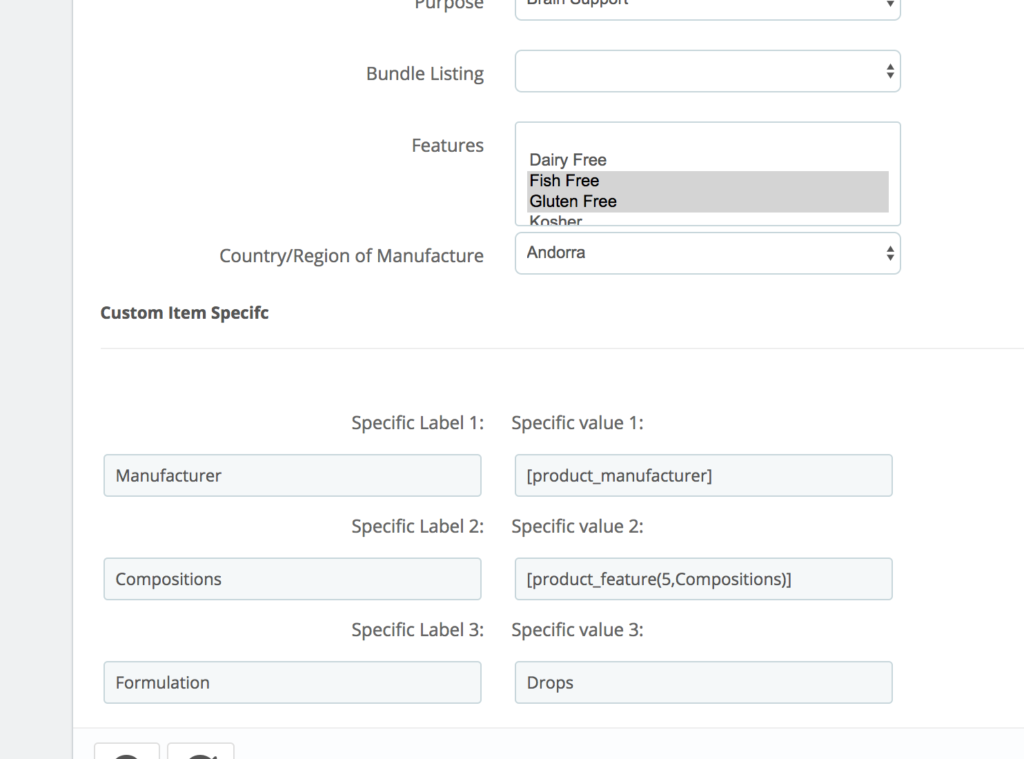 When PrestaShop product exported to ebay all matched attributes will be ignored and QTY will be added to another group.
For example when we have a combination like this:
Product Color: Blue, Size: XS - QTY = 2
Product Color: Red, Size: XS - QTY = 1
Product Color: Blue, Size: L - QTY = 3
Product Color: Red, Size: L - QTY = 5
And decided to ignore "Color" then on ebay we get export product with combinations:
Product Size: XS = 2 + 1
Product Size: L = 3 + 5
All ignored attributes will be put an Item Specific.
So in our example product will have specific: "Color: Blue, Red"
Category mapping set data on edit
One is most awaiting improvement/bugfix for Category Mapping.
Now when you press on "Edit" button for existing "Category Mapping" row you will not need to re-select Item Specific defined before. All data (except Item Condition) will be set automatically.