Shipping Templates
"Shipping Template" allows you create advanced pricing rules for your eBay delivery options. This template allows you define delivery cost based on PrestaShop product weight or price. Also you possible disable some shipping method when PrestaShop product not feet specific conditions.
List of all available "Shipping Templates" available in backend menu "Catalog—>eBay—>Selling Profiles—>Shipping Templates"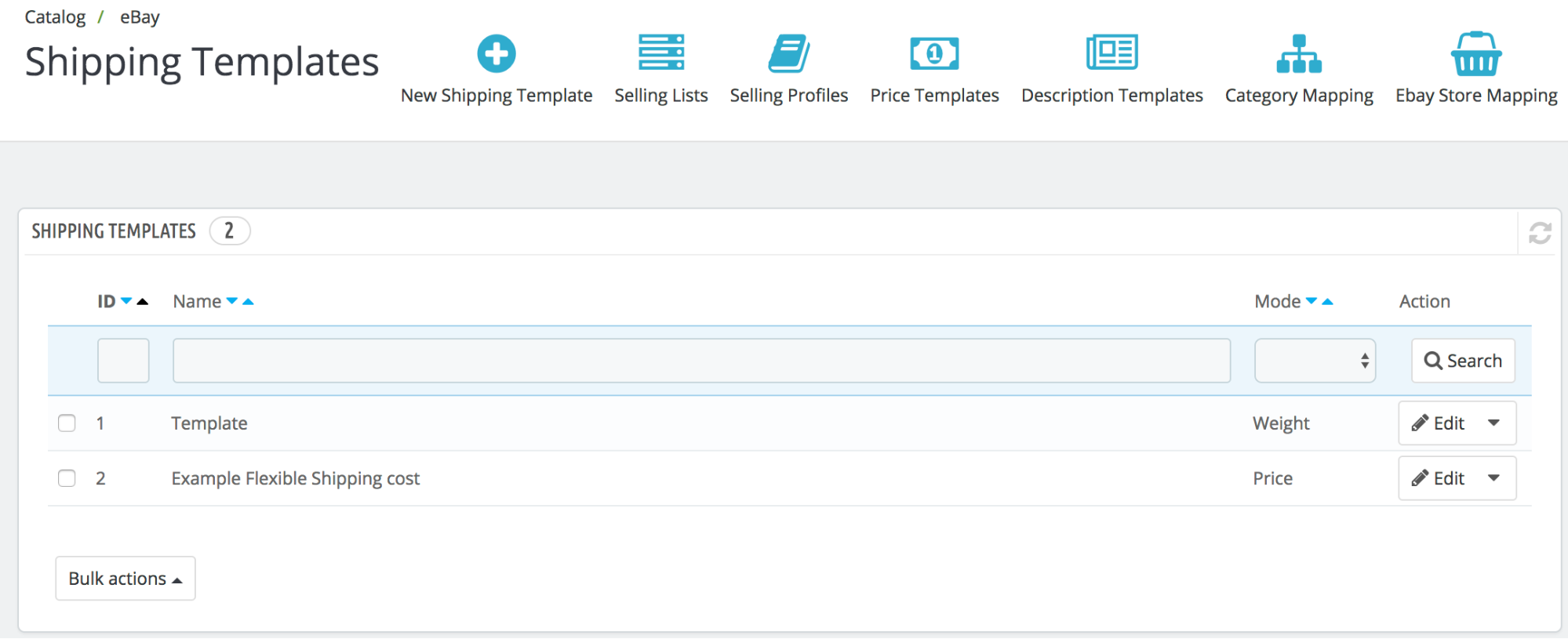 In this page, you will see all available list of created shipping templates.
List of all created templates you can find in "Selling Profile: Shipping Tab" as one of option for box "Mode".

Please notice "Shipping Template" works only for "Classic Way" data defining in "Selling Profiles". This Templates not working with a Business Policy mode. Read more about differences in a Classic Way & Business Policy in the corresponding section of manual.