Price Templates
PrestaBay allows creating advanced price template that allows you define advanced pricing logic for eBay Items. For view available list of 'Price Templates' please select PrestaShop backend menu "Catalog—>eBay—>Selling Profiles—>Price Templates"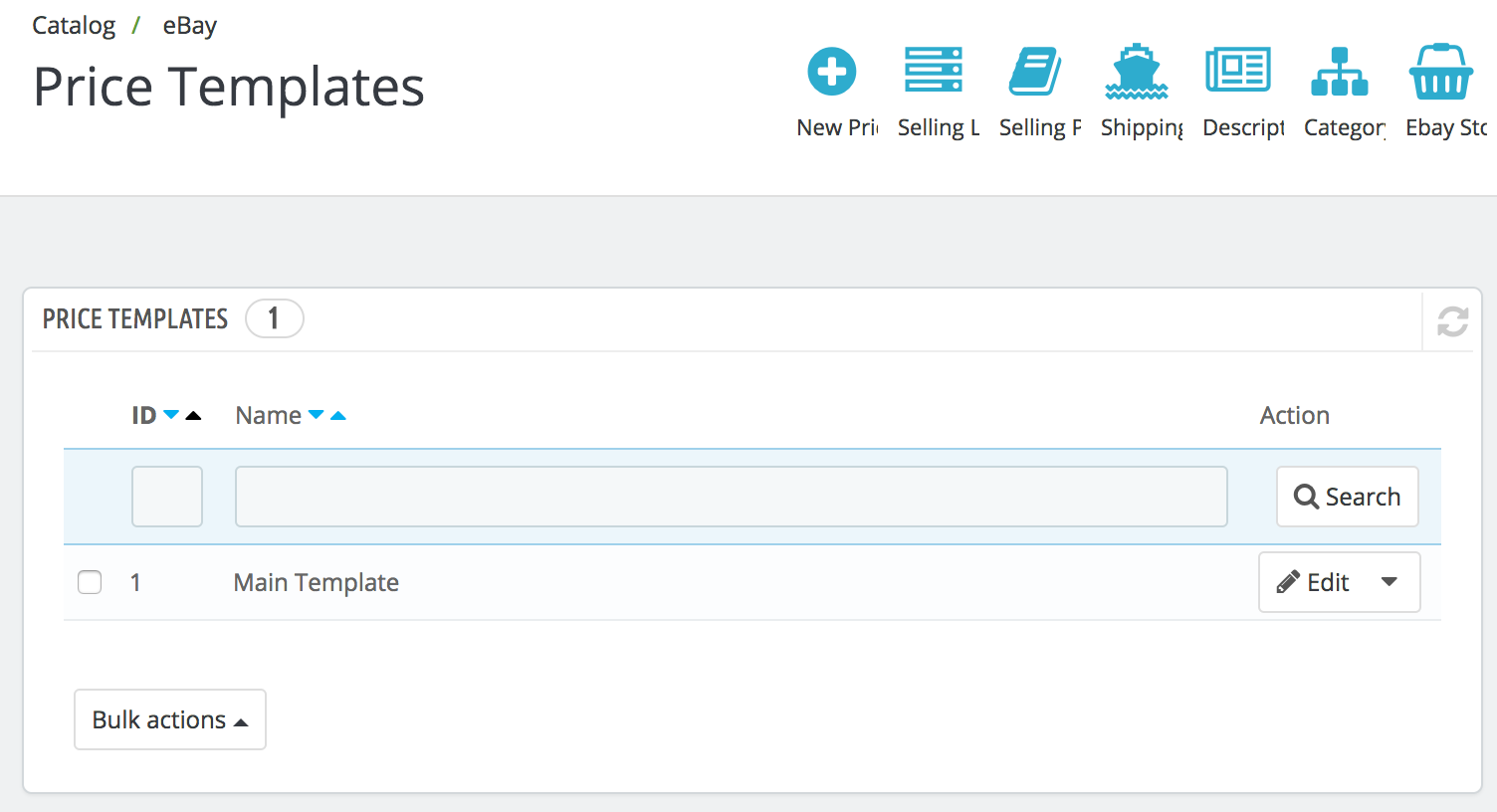 Every created Price Template you can select under Price tab of Selling Profile. Every type of Price (Start, Reserve, Buy it Now) should select price template individually.
Please notice Price Template does not know anything about Currency, Marketplace.
It always works with default PrestaShop currency values. So if you have all prices in EUR then for Price Templates calculation will be done based on EUR value of PrestaShop Product prices.